9 November 2018
THE LITTLE GALLERY

2019 EXHIBITION AND PROJECT APPLICATIONS NOW OPEN
UNTIL FRIDAY 1ST FEBRUARY 2019
The Little Gallery Project Space is available to emerging and early career Tasmanian artists. The Little Gallery promotes the work of Tasmanian artists who:

- Demonstrate experimentation in 2D and 3D art forms
- Engage with critical thinking about their practice
- Demonstrate vision and progression in their practice

Exhibitions will be displayed in the Little Gallery space of the paranaple arts centre and will run for between 4 and 6 weeks.

Artists are expected to present a floor talk or workshop while their exhibition is open.

Unless prior arrangements are made between the Artist and the Gallery, Gallery staff will act as mentors to emerging artists and will advise and assist with the installation of their exhibition. Individual public liability insurance may be required.

The Devonport Regional Gallery promotes and supports professionalism and equity in the arts and pays artists fees regardless of an artist's status or stage of their career. An exhibition fee is paid once the exhibition is installed and a signed contract is returned to the Gallery.


THE LITTLE GALLERY APPLICATION REQUIREMENTS:

- Completed application form obtainable from the Devonport Regional Gallery website, including project proposal and how it relates to the DRG mission statement
- One page Artist CV
- Up to 10 images of recent artwork as jpeg files on CD, USB flash drive or email
DOWNLOAD APPLICATION FORM:
SEND APPLICATIONS TO:
POST: Devonport Regional Gallery EMAIL: [email protected]
PO Box 604
Devonport TAS 7310

APPLICATIONS CLOSE FRIDAY 1ST FEBRUARY 2019

For more information contact Devonport Regional Gallery on:
P. (03) 6420 2900
E. [email protected]
2 November 2018
tidal.18

03.11.2018 - 27.01.2019


City of Devonport National Art Award Finalists' Exhibition will open at the Devonport Regional Gallery, at the paranaple arts centre, on Friday 2 November and continues until Sunday 27 January 2019.
The $15,000 major acquisitive award is open to artists who reside in Australia. The award is sponsored by the Devonport City Council, and the Devonport Regional Gallery Friends Committee's Peoples' Choice Award will be announced at the close of the exhibition and the artist will receive $1000, courtesy of One Agency Collins Real Estate.
The announcement of the winning artist will be made at the opening on Friday 2 November 2018.
Convention and Arts Centre Director Geoff Dobson said Tidal aimed to encourage contemporary practice with strength of concept, innovation and execution of two-dimensional artwork.
He said the theme was open to a range of interpretations be it personal, environmental, political or of cultural nature.
IN YOUR WORDS THE ROBINSON PROJECT, will also open on the 2nd November.
The exhibition will run 3 November 2018 – 24 February 2019

The Robinson Collection contains over 100,000 photographic negatives capturing the social, domestic and commercial life in the North West region during the 20th century.

The Robinson Project* has opened this extensive collection to members of the Devonport community, who have explored the archive, selected negatives that resonate with them, and recorded oral histories elicited by these photographs.

In Your Words will bring together thirty photographs selected by nine members of the Devonport community, presented alongside oral history excerpts, both text and audio, through which they share their memories and stories of the region, in their own words.



Our New Creative Space
We are very excited to present the new Creative Space in the Gallery which will always host activities for gallery visitors. The room will be used for all our gallery workshops and be an ever-evolving celebration of art-making by our community.
4 May 2018
RECLAIM THE LANE 2018
For a 7th year in a row, Reclaim the Lane converted Rooke Lane into a vibrant and creative family friendly event for and by the city's young people. The event was held on Friday 13 April and attracted some 400 audience members despite the grey skies.
The afternoon was kicked off with a Welcome to Country led by David Gough from Six Rivers Association. Musical numbers were provided by students from Don College as well as Keep the Beat, who also led drumming workshops for anyone who was interested. Visual flavour was added by Slipstream Circus, local artist Ashleigh Butler who was a roving fairy and Nick Charlton, who had transformed himself into a green unicorn for the afternoon.
The event had a strong focus on audience participation with all community stall holder running activities. In addition, all visitors were invited to work on a communal mural under the stewardship of Loralee Newitt. As in previous years an official mural was commissioned by the gallery and Rooke Lane is now adorned by a new public art work by Burnie/Hobart based artist Emma Magnusson-Reid.

The event was presented by Devonport Regional Gallery and the Droogs, the Gallery's young volunteer group, Devonport City Council and Youth, Family & Community Connections Inc.
Reclaim the Lane 2018 was supported by the Department of Premier and Cabinet, Youth week Tasmania, The Australian Government's Regional Arts Fund and One Agency, Devonport.
Photographs by Kelly Slater.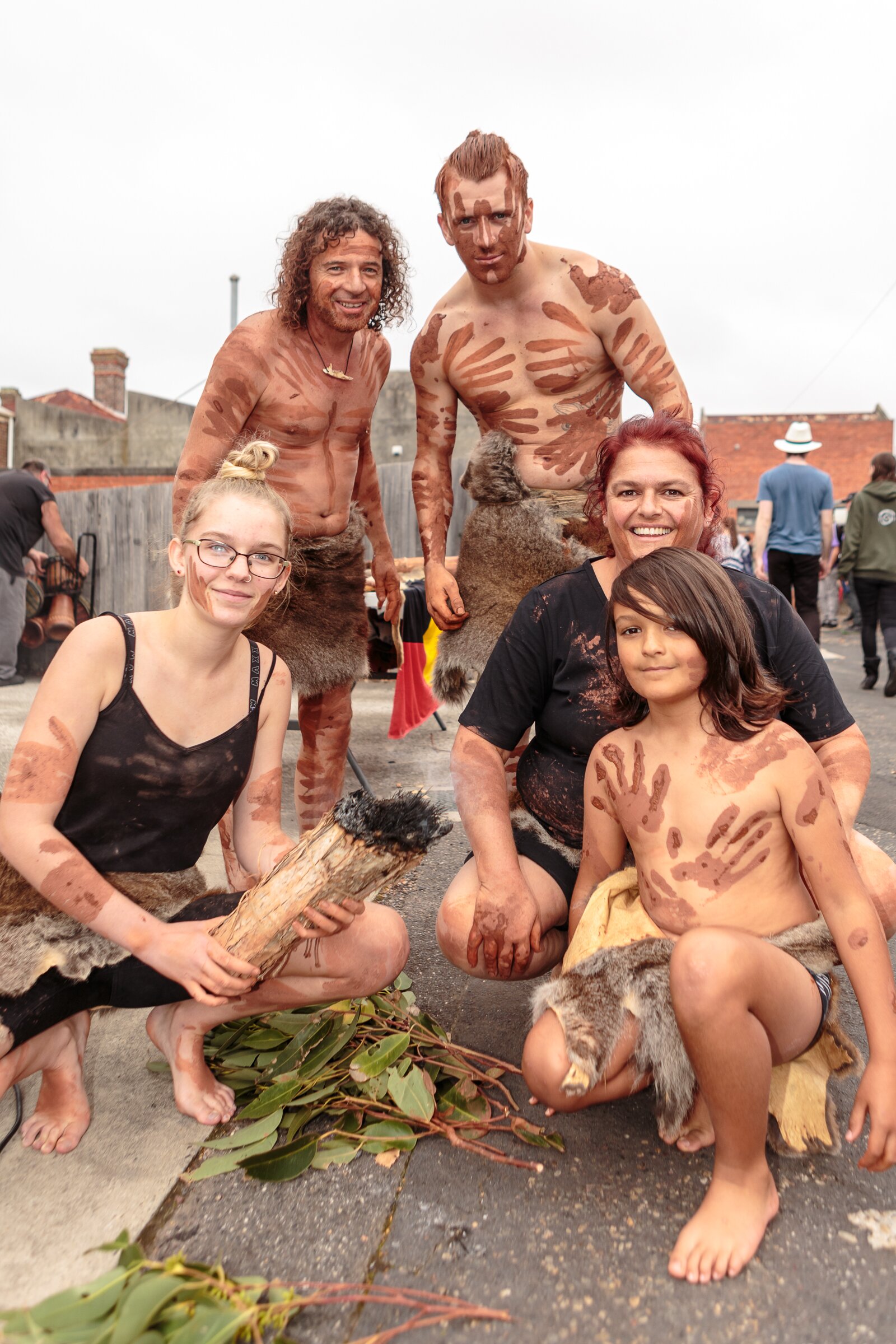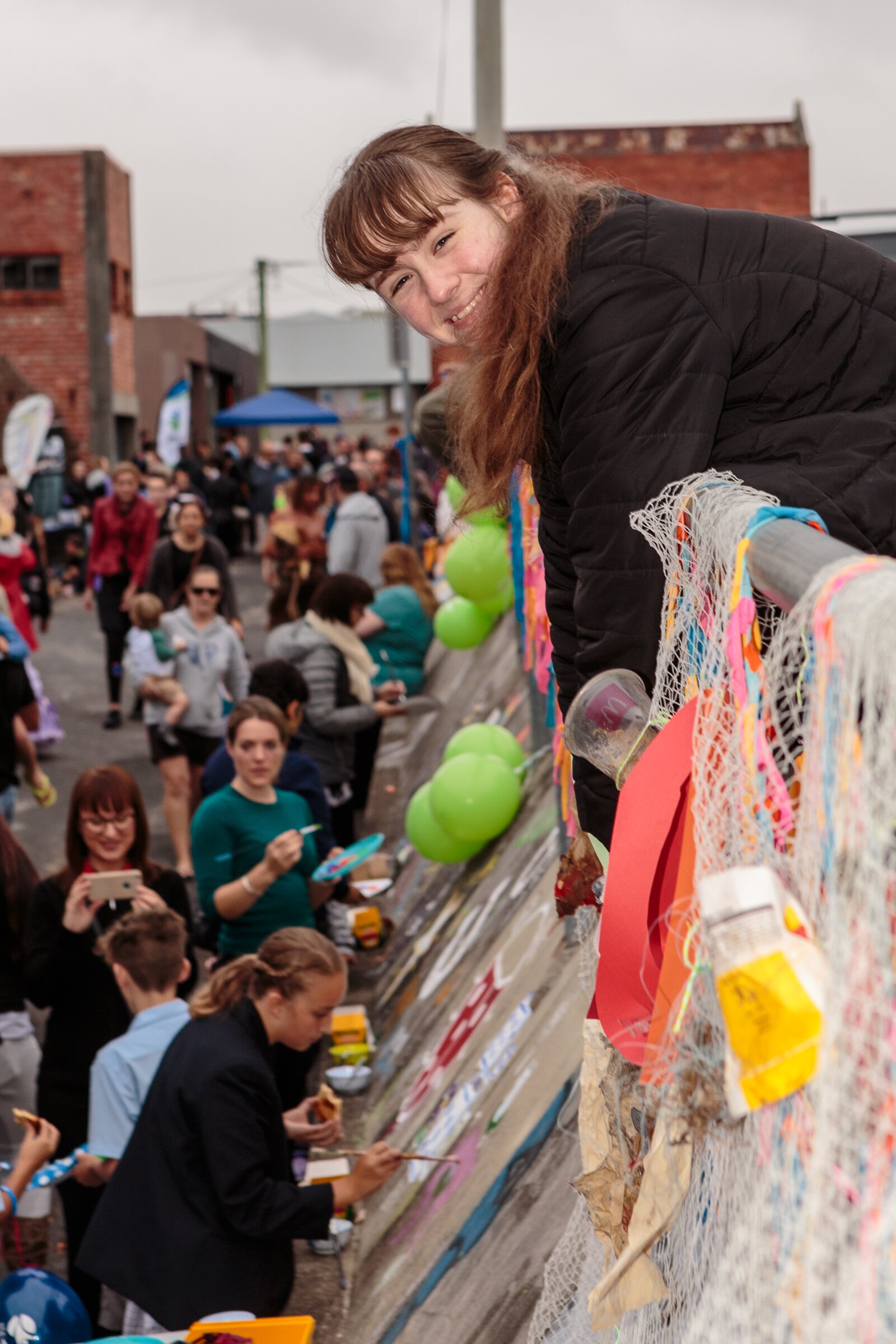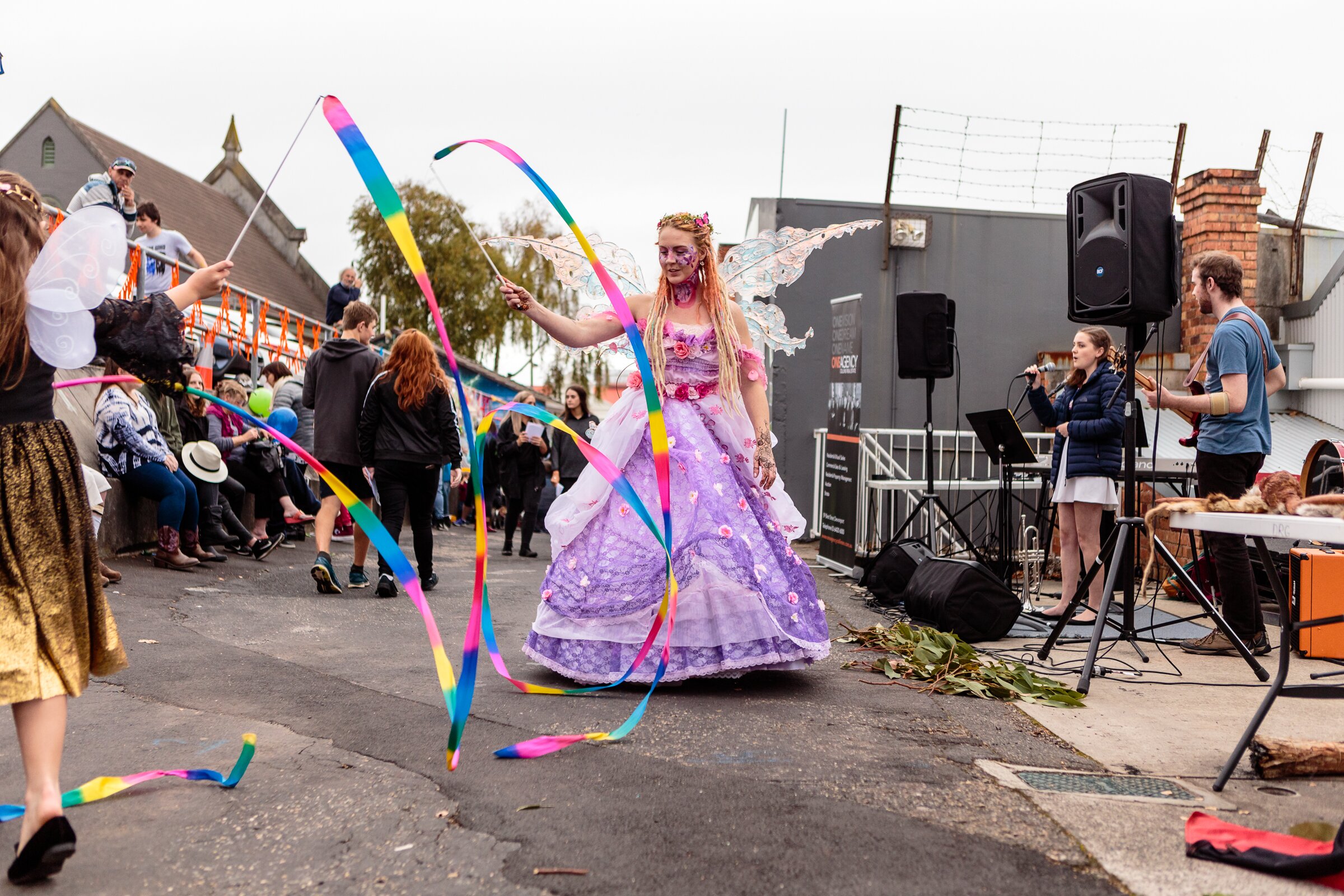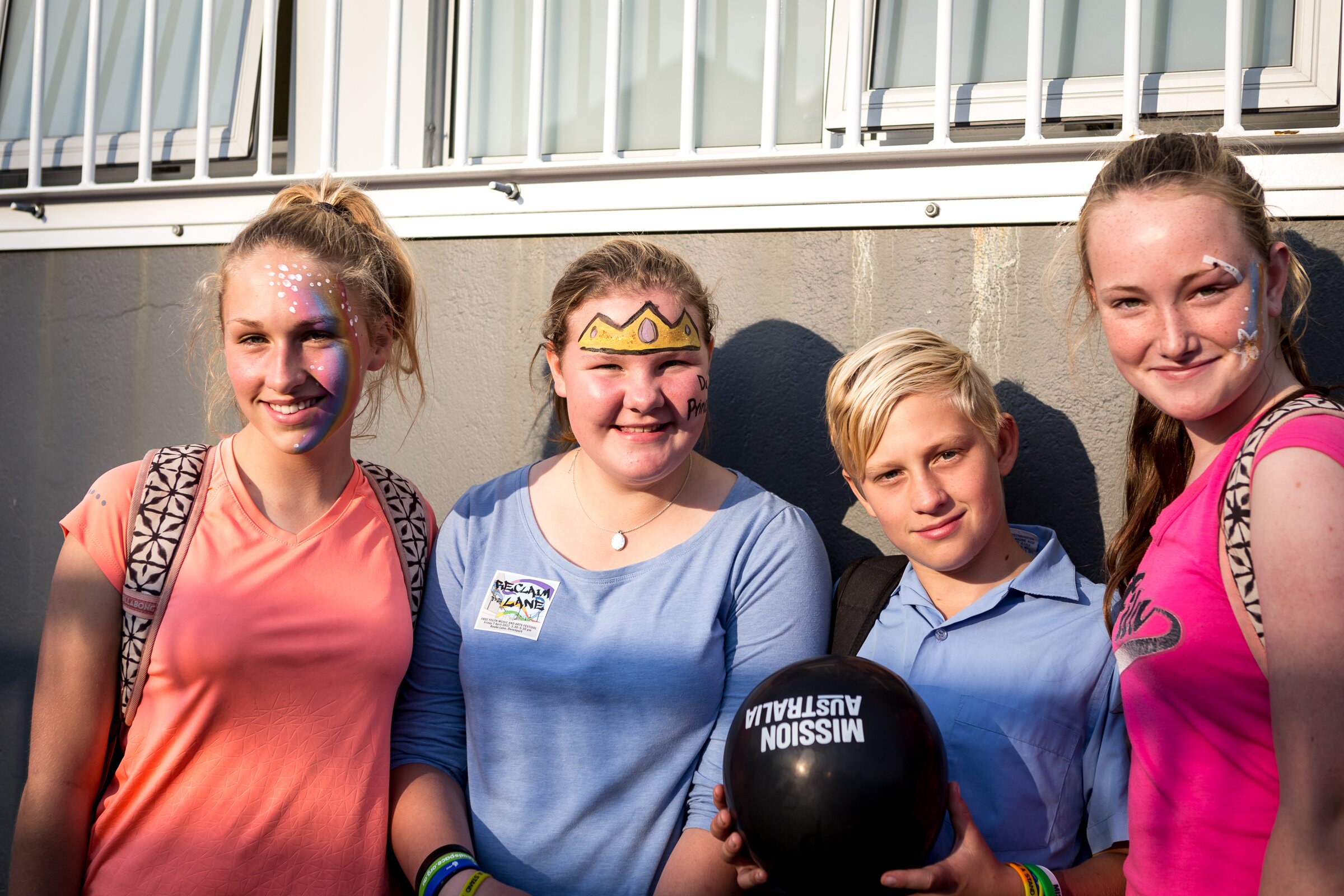 This project was made possible by the Australian Government's Regional Arts Fund, which supports the arts in regional and remote Australia.

---
Newsletters available for download
Please contact us if you would like to receive any back issues.