Tony Ameneiro: Head Over Head
Exhibition dates: 3 June – 9 July 2017
Opening Friday 2 June, 6 pm
MAIN GALLERY
Tony Ameneiro: Head Over Head
This touring exhibition of drawings and prints by established artist Tony Ameneiro, is based on a research project carried out at Sydney University's teaching museums, Shellshear and JT Wilson Museum. at Sydney University. Combining images from the museums with images from the life drawing studio, the exhibition explores issues around mortality and regeneration.
Watch a video about the touring exhibition here.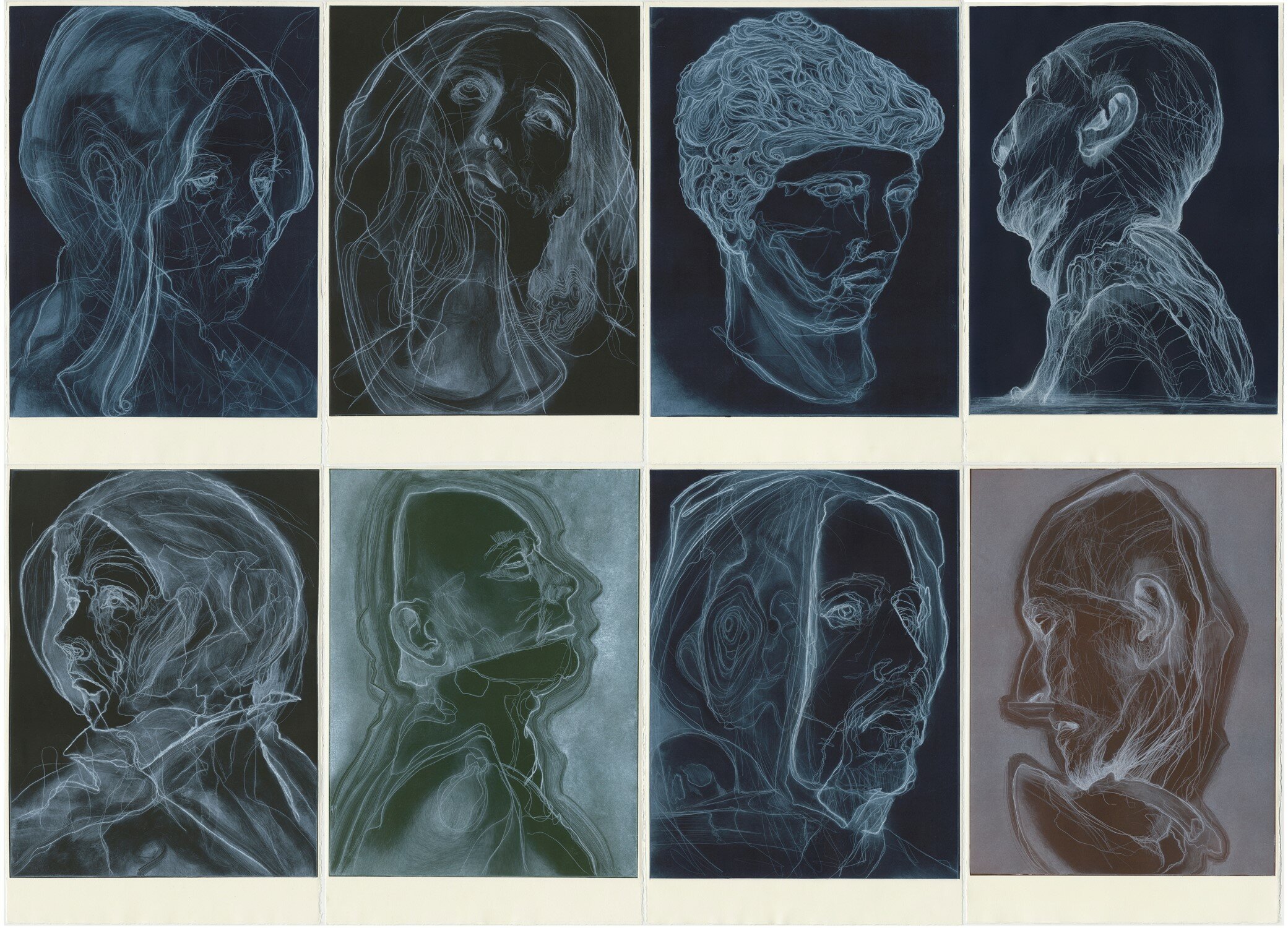 Tony Ameneiro, Heads Over Heads, 2016 white ink drypoint. Courtesy of the artist.
LITTLE GALLERY PROJECT SPACE
Ashley Bird: The Nostalgic Toybox
Drawing on the sentiment of the 'toy box' Launceston artist Ashley Bird creates objects cast from his collection of small toys, as a way of revealing the relationship between memory and objects, and their capacity to become objects of nostalgia and meaning over time.

Ashley Bird, Almost there 1, 2016, resin. Courtesy of the artist.
MIDDLE GALLERY
Joanna Gair: Within
Joanna Gair employs papermaking, light and painting techniques in her latest exhibition Within in the Middle Gallery. Drawing on certain, imbued qualities of traditional papermaking as a vehicle for contemporary interpretation in the context of a personal response to her father's recent demise. Within also explores persistent, symbols of memory, loss, transit and love and allows for the materials themselves to be part of the subject matter.

Joanna Gair, Thomas a Becket (Within), 2016, hand-made paper, back-lit