NORTH WEST ART CIRCLE 2017
Exhibition dates: 6 May – 28 May 2017
Opening Friday 5 March, 6 pm
MAIN GALLERY
North West Art Circle Annual Community Art Exhibition & Awards
Devonport Regional Gallery presents the 27th annual North West Art Circle (NWAC) exhibition in the Main Gallery from 6th to 28th May, 2017. The NWAC is a group of close to 60 artists based on the North West of Tasmania that provides opportunities for local artists to promote and further develop their artistic practice.
The NWAC exhibition has developed over the years becoming a well attended and popular community event, allowing exposure and recognition of local artists and their work. Well known and emerging artists exhibit works in oil, watercolour, pastel, acrylic, drawing and sculptural forms. This year's head judge is Sally Sadler with local North West artists, Evelyn Antonysen and Cheryl Sims assisting. The winning works will be presented at the exhibition opening on Friday 5 May.

A series of programs and events run alongside the exhibition, which includes workshops in watercolour and mixed media and artist demonstrations. The popular Artists in Action will take place on Sunday 28 May, 1–3:30 pm, with NWAC artists demonstrating their artistic processes and practices to Gallery visitors. Artists are also available to answer questions about their practice.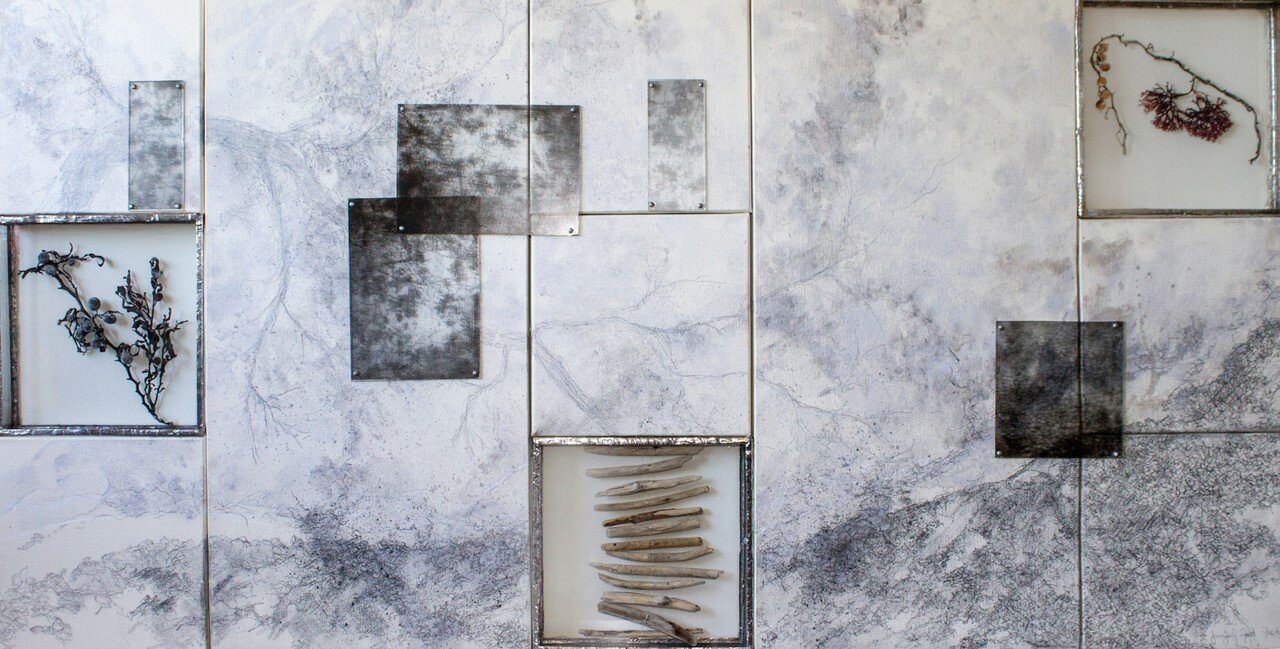 Image credit: Jennifer Frost, Lowtide, 2016, mixed media
LITTLE GALLERY PROJECT SPACE
History: Embroidered, Stitched & Threaded
Jenny Overton
Jenny Overton is a local artist who works with found objects and mixed media including drawing and photography. This exhibition presents contemporary interpretations of histories and stories through the artist's embroidered creations and use of found objects.

Image credit: Jenny Overton, The Nurse, 2016, fabric and found objects
MIDDLE GALLERY
PORTAL: Capturing 24 hours of coastal living through your lens
Devonport Regional Gallery presents the community exhibition, PORTAL, featuring 62 photographs from residents and visitors in Tasmania's North West captured on Saturday 8 April 2017.
The community photography project captures 24 hours of coastal living through the lenses of people across the North West. Participants were encouraged to register their involvement through the Gallery's website prior to Capture Day on 8 April – of which 88 registrations were collected. Participants were then asked to capture any moment from their day on Saturday 8 April from across the North West. Photographs were received from Temma to Squeaking Point and at various times across the 24 hour period.
Download complete list of PORTAL 2017 photographs and their stories
"PORTAL provides us with a glimpse of life in this small corner of the world and celebrates the things and experiences we enjoy, cherish and love. Above all, PORTAL is a project about place – the places we inhabit and the places we explore. Place is integral to our identity and these photographs which have captured fleeting ordinary moments in our day, provide an insight into our identity through the places we call home and the places that lure us in." – Dianne Sheehan, Education & Public Programs Officer, Devonport Regional Gallery

Image credit: Heather Warner, 17.00, Forth