SHAPESHIFTERS: 3D PRINTING THE FUTURE
MAIN GALLERY
1 OCTOBER – 13 NOVEMBER 2016
SHAPESHIFTERS: 3D PRINTING THE FUTURE
Australian Design Centre touring exhibition

Opening Friday 30 September, 6 pm
The Devonport Regional Gallery proudly presents the Australian Design Centre's touring exhibition, Shapeshifters: 3D Printing the Future, opening Friday 30 September 6 pm.
Shapeshifters is a playful exploration of 3D printing. It's all about imagination, innovation and new methods of making, drawing on the high-tech and rapidly evolving world of 3D printers and fluid extrusion methodology.
What if 3D printing gave you the ability to design your own life? With clothes being printed from desktop computers and organs being manufactured in labs, this rapidly evolving technology continues to revolutionise design as we know it.
The designers and makers included in Shapeshifters all begin with a real world idea that is translated into a digital something – a piece of code, a CAD model or perhaps a verse of music – before being transformed into the final physical form. By experimenting with digital fabrication technologies, the designers build on their traditional modes of making to create something entirely new.
Featuring works by seven Australian and one international maker: Louis Pratt, Michael Eden, Lousje Skala, Ryan Pennings, Dr David Ackland, Lukasz Karluk and XYZ Workshop (Kae Woie Lim & Elena Low) the exhibition showcases works ranging from jewellery, furniture, prosthetics, and digital interactive sound works. The Australian Design Centre is Australia's leading arts organisation dedicated exclusively to design. 'We believe making and design is core to human endeavour. We connect audiences to creative practice by showcasing innovation in craft and design.'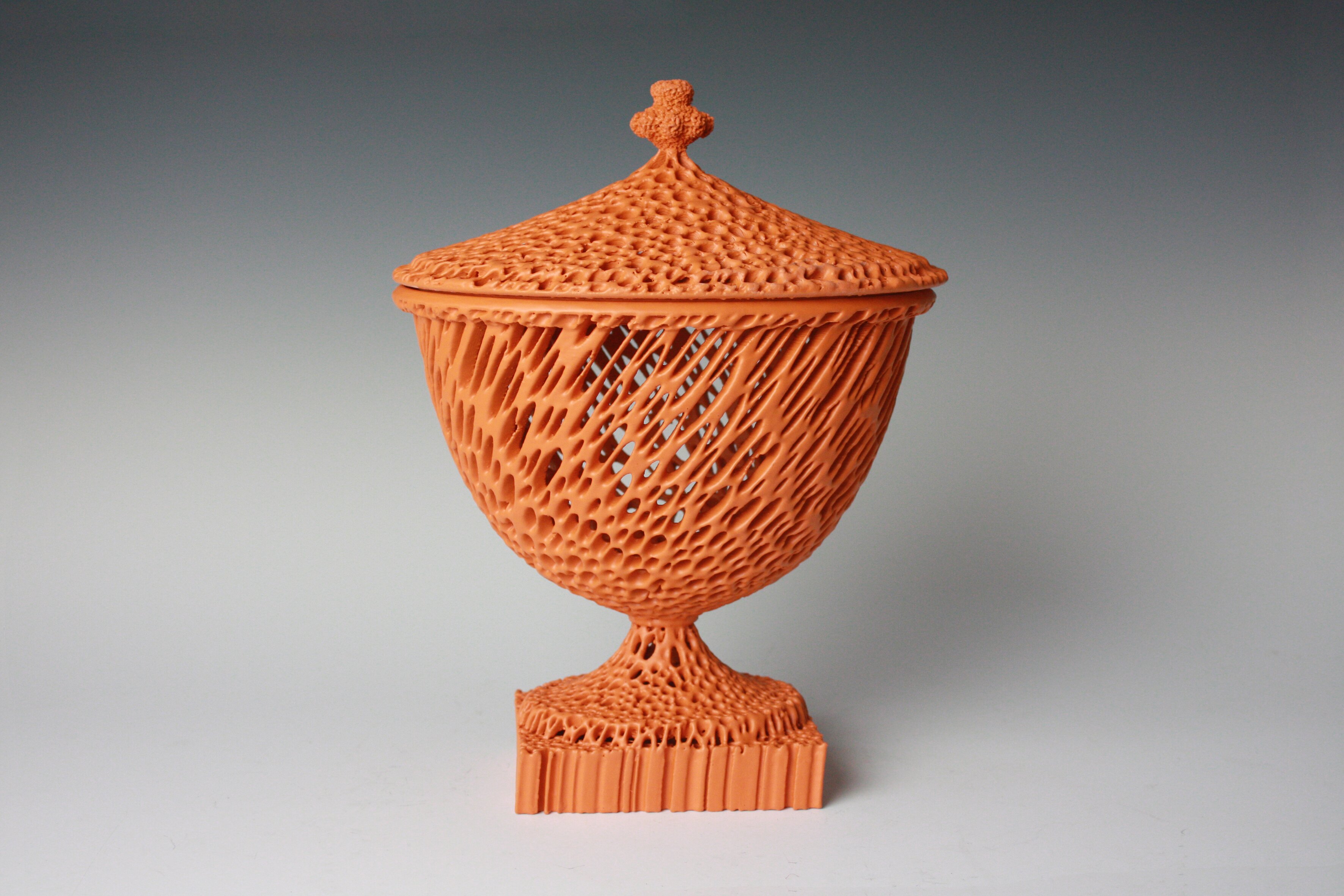 Image credit: Michael Eden, A Twisted Oval Wedgwooldn't Tureen, 2012, nylon and mineral coating. Courtesy of Adrian Sassoon, London.
THE LITTLE GALLERY PROJECT SPACE
1 OCTOBER – 22 OCTOBER 2016
CONSPICUOUS CRAFT: MAKE MINE A MONACHOPSIS
Mae Finlayson

Opening Friday 30 September, 6 pm
Launceston-based visual artist, Mae Finlayson finds inspiration in unwanted and incomplete amateur domestic craft matter. Finlayson's collection of objects, revived and reimagined are an exploration of the inferred limits and excesses of human creativity.
The pause where the making has been started and then left incomplete is reactivated by a second maker, Finlayson, as an act of liberation. The gap between the original making and the reimaging implies a suspension of human energy, a state in which the crafted object retains its own 'thing power'.
"Collapsing the boundaries of fine art and craft, creativity and consumerism, failure and aspiration, my practice uses revivified objects to question and celebrate the power of conspicuous craft." – Mae Finlayson, artist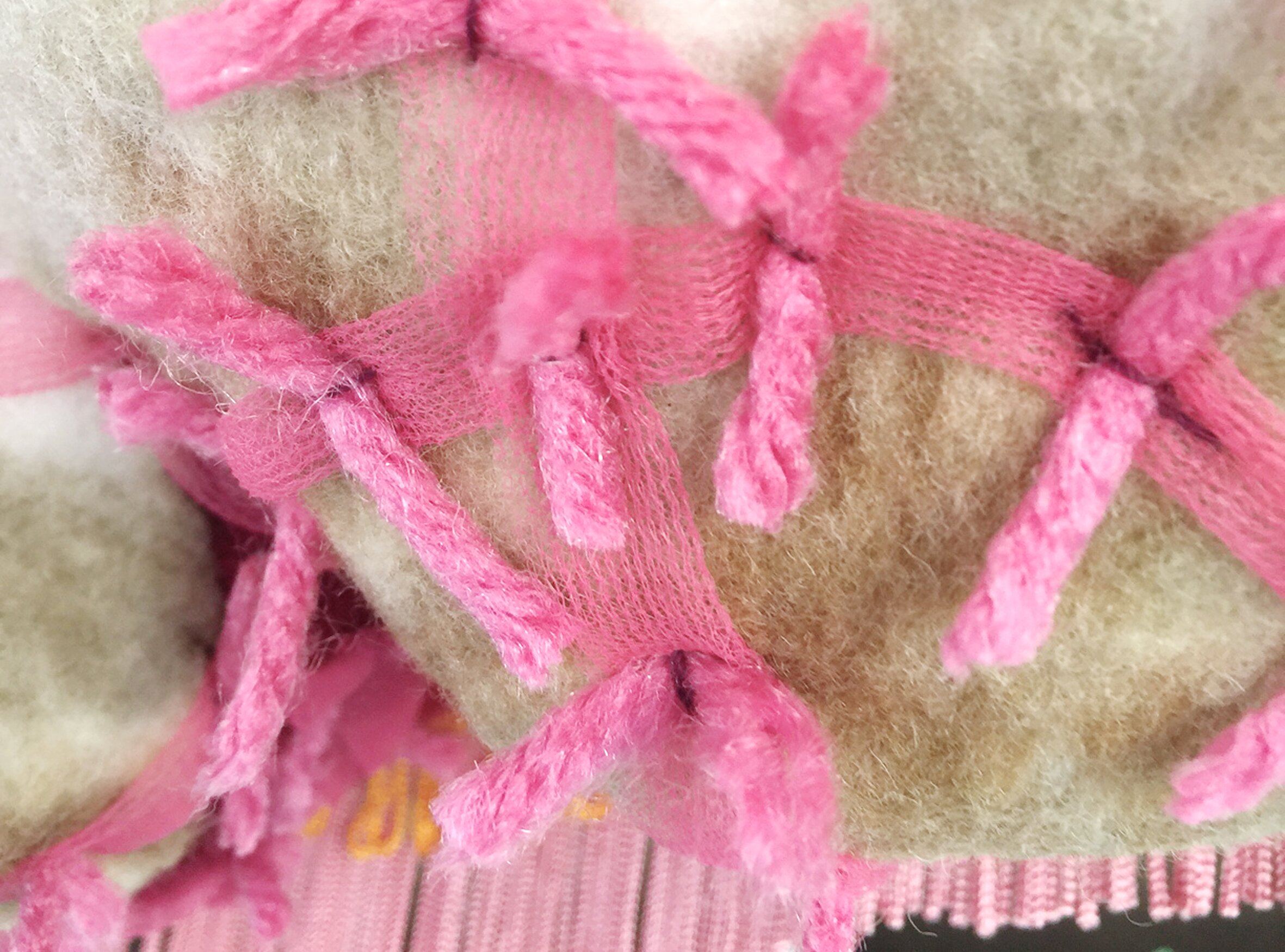 Image credit: Mae Finlayson, Bomminockers 1, 2, 3 and 4 (detail), 2016, wool, thread, paint, fringing, beads
THE LITTLE GALLERY PROJECT SPACE
24 OCTOBER – 13 NOVEMBER 2016
POROUS BODIES
Susan Quinn

Launceston-based visual artist, Susan Quinn's work focuses on the human organism and the porous boundaries it shares with other bodies, systems and entities.
"Through my work I aim to express the human body's fluid and fragile state" says Susan, "questioning if bodies are characterised by a porous quality that allows the outer world to flow through and beyond membranous boundaries."
In this exhibition, Susan's explores and develops the relationships between patterns formed in process-led art making based on visual data collected during her artist residency at the Launceston General Hospital's Pathology Department. During the residency period Susan was exposed to microscopic human matter in a number of medical testing procedures and processes.
"I contend that human minutiae are composed largely of voids, much like a sponge, to where entities migrate and populate and it is because entities are characterised by ontological intimacy with a host of other entities in the world that they flow freely through one another, each influencing and modifying other entities as they move" – Susan Quinn, visual artist

Image credit: Susan Quinn, Shiny White Tiles I, 2016, colour pigments in resin on 6mm acrylic sheet