KATHERINE HATTAM: DESIRE FIRST 1978 - 2015
MAIN GALLERY
19 MARCH – 8 MAY 2016
KATHERINE HATTAM: DESIRE FIRST 1978–2015
Opening Friday 18 March, 6 pm
Speaker: Jarrod Rawlins, Curator MONA (Museum of Old and New Art)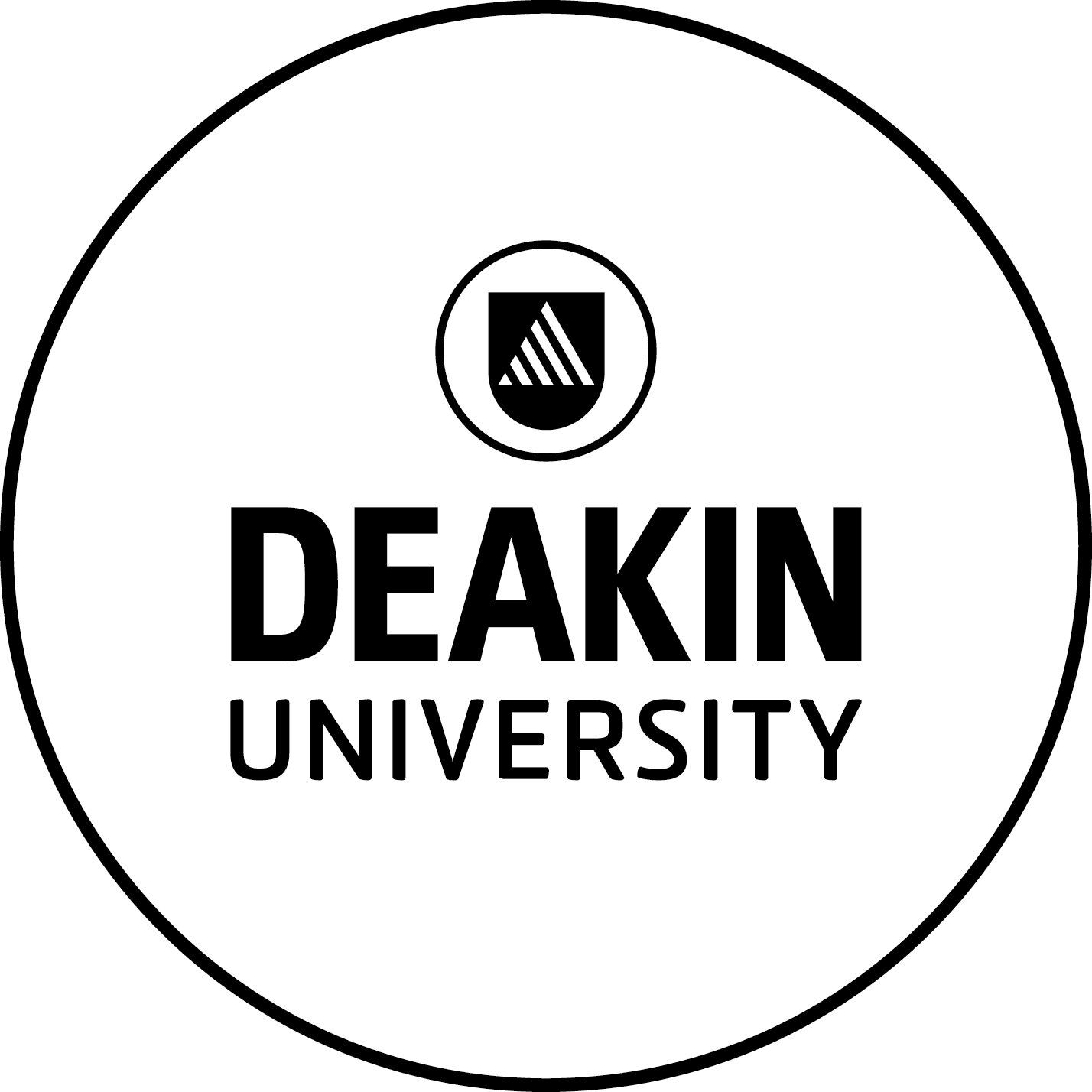 Deakin University Touring Exhibition
Katherine Hattam: Desire First surveys the work of Melbourne based artist Katherine Hattam from 1978 to 2015. The exhibition traces the development of Hattam's practice from early charcoal drawings in the late 1970s through an evolving practice that encompasses drawing, collage, printmaking and sculpture. Katherine Hattam is renowned for explorations of domestic and family spaces that are at times joyful, dramatic and intense.
Through the use of recurring motifs, in particular the chair and other domestic objects, alongside collage drawn from deconstructed Penguin classics and modernist textbooks from her late mothers' collection, Hattam transforms personally symbolic materials and references into an archaeology of family, feminism, education, literature, psychoanalysis and role of the unconscious in art making.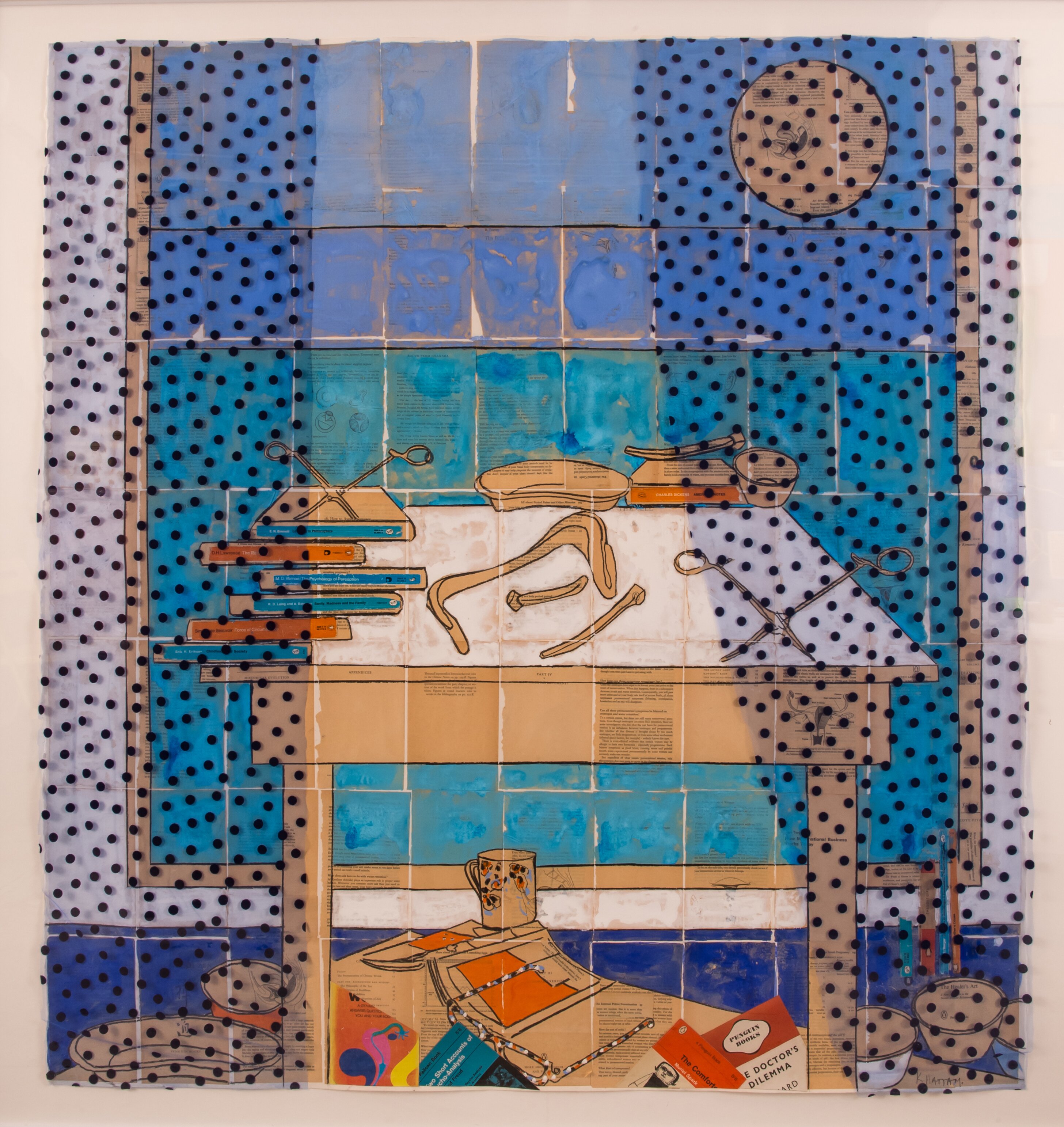 Katherine Hattam, The doctor's dilemma, 2007, book pages, fabric, charcoal and mixed media on paper. Deakin University Art Collection. Photography: Simon Peter Fox
---
THE LITTLE GALLERY PROJECT SPACE
17 APRIL – 08 MAY 2016
KARIN CHAN: AIRMAIL
Opening Sunday 17 April, 3 pm
Karin Chan is an emerging artist based in Hobart. She completed her Bachelor Fine Arts with 1st Class Honours at the University of Tasmania, Hobart in 2010. Since that time, Chan has been exhibiting regularly in solo and group exhibitions in Tasmania and Victoria.
Chan's practice reflects on her transiting cultural identity between Singapore and Tasmania. Through the use of creative costuming and objects, Chan represents journeys of transformation and cross-cultural references. Airmail includes photographic works that represent the artist attired in 'wearable sculptures' within the Tasmanian landscape.
Included in the exhibition will be a series of postcards from her overseas family and an interactive component inviting viewers to participate in a mailing exercise where they can reconnect with their own family members by writing on postcard size artworks. Viewers will be able to leave their addressed postcards for eventual postage to family members.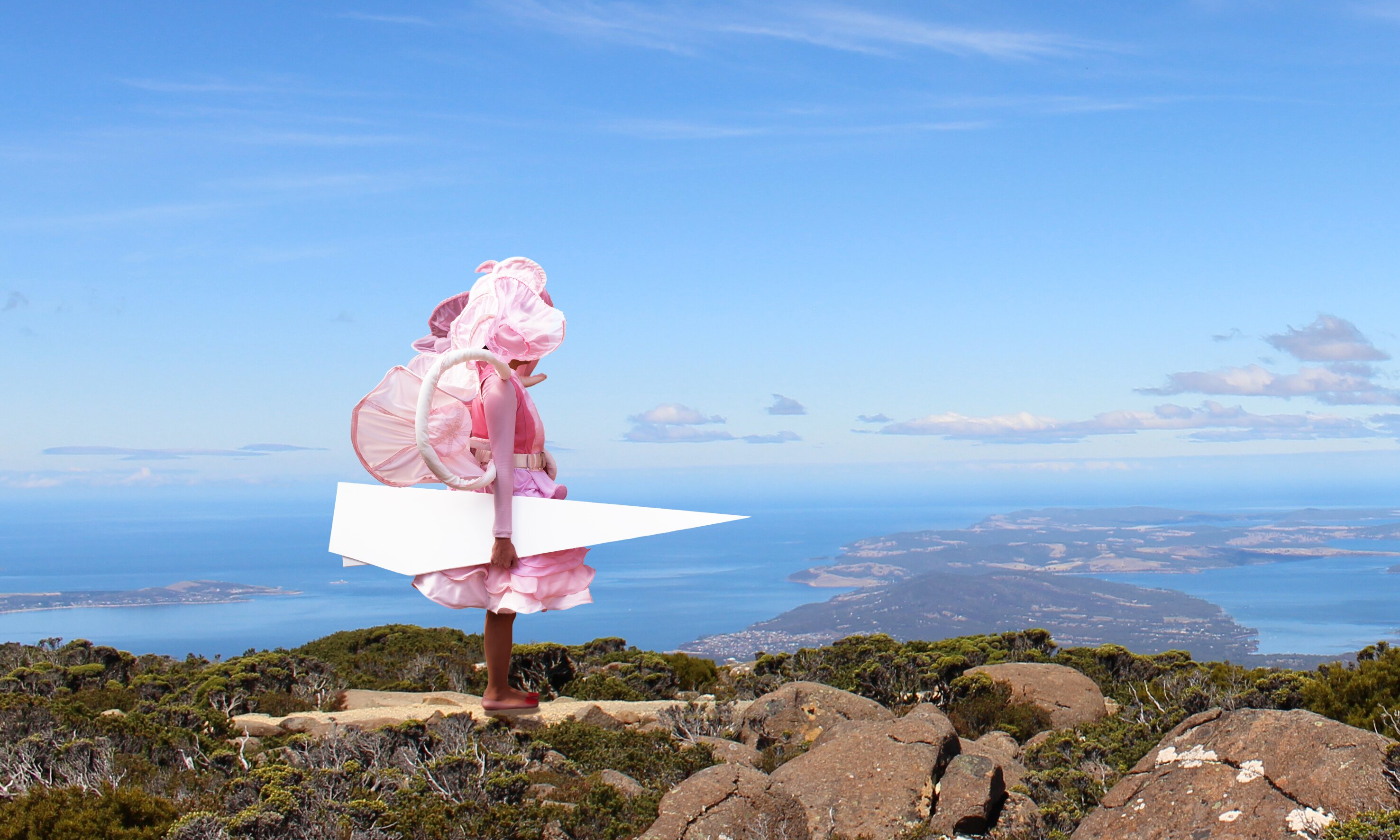 Karin Chan, Far away I came, 2016, archival print
THE LITTLE GALLERY PROJECT SPACE
19 MARCH – 16 APRIL 2016
JESSIE PANGAS: TRANSform
Opening Friday 18 March, 6 pm
Jessie Pangas is an emerging artist based in Ulverstone, Tasmania. Her inspiration and ideas are drawn from urban spaces, in particular, the houses that hold, protect, conceal and reveal the personalities and communities that make up the urban environment.
The familiar and the new combine so that recognition and wonder are experienced through the viewing of the artist's acrylic paintings of architectural forms. These forms are often mere façades or fragments of a whole, and in some works a strange narrative of shapes emerge so that the artist's line of inquiry as to 'what these works [might] say about our individual and community identity' is posed within these 'snatches' of vernacular houses. There is a playful – almost whimsical nature about these paintings, yet multiple levels of meaning come into play after their initial 'reading'. Set against a featureless background the viewer is left pondering the meaning of individual and community identity.
Jessie Pangas, Almost two doors down, 2016, acrylic on linen