ANNE MORRISON: PRESERVATION AND LOSS
6 FEBRUARY – 13 MARCH 2016
Opening Friday 5 February, 6 pm
ANNE MORRISON: PRESERVATION AND LOSS
Curated by Ellie Ray
Preservation and Loss is a solo exhibition by Tasmanian artist Anne Morrison that showcases new works produced by Morrison over the past year and earlier works that represent the influences and shifts in the artist's practice. Morrison has developed a reputation as one of Australia's finest painters. This exhibition highlights influences and shifts in the artist's practice and features a series of works on paper that are studies for her large paintings. The work of Morrison explores the delicately interconnected worlds of surrounding micro and macro environments. The included paintings play with ambiguous and transitory landscapes and uncover patterns and rhythms of the natural world.
"I am interested in sites where continual shifts can be observed, places that are not fixed or static, but fluid, porous and in constant material exchange. In these spaces, through movement of water and the residues and detritus washed ashore, I find a tangle of information meshed together into a fabric that is everything we are – material and immaterial, near and far, organic and synthetic, stable and spiralling out of control." – Anne Morrison, Glover Prize 2015.
Anne Morrison was born in Glasgow, Scotland and now lives in Forth, Tasmania. She is represented in Australia by Despard Gallery, Hobart.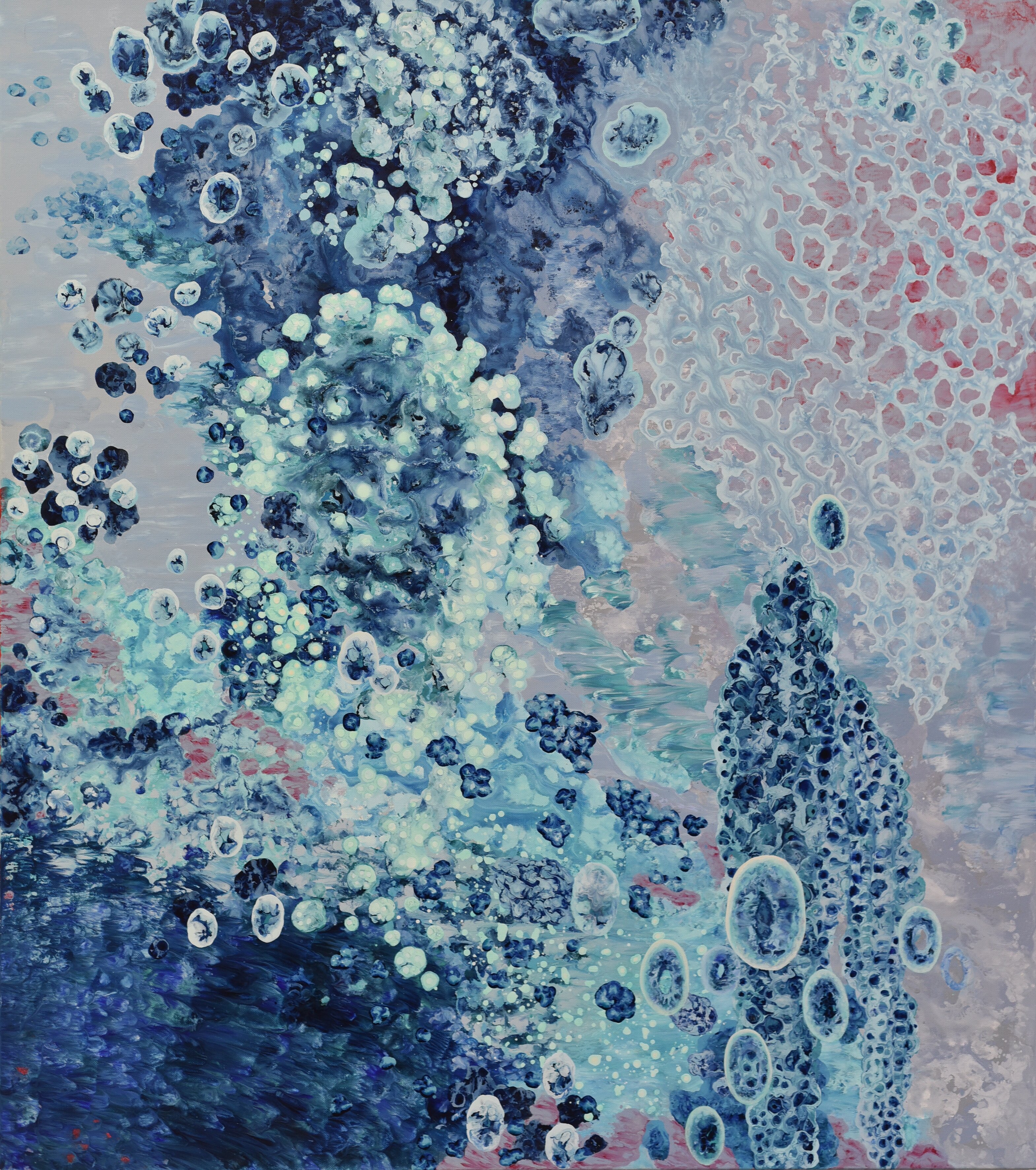 Anne Morrison, Colony, 2015, acrylic on canvas