40 YEARS OF COLLECTING: DCC PERMANENT COLLECTION
28 NOVEMBER 2015 – 31 JANUARY 2016
MAIN GALLERY
40 YEARS OF COLLECTING: DEVONPORT CITY COUNCIL PERMANENT COLLECTION
Curated by Ellie Ray and Emily Kennel
40 Years of Collecting: DCC Permanent Collection celebrates over 40 years of collecting for the City of Devonport. The exhibition illuminates the significance of such a collection and highlights key works donated or purchased over a forty year period. This exhibition also includes works from Christopher Pyett purchased by Jean Thomas' The Little Gallery.
On display will be a variety of artworks from celebrated Tasmanian artists such as Edith Holmes, Jack Carington-Smith, Dorothy Stoner, Owen Lade, Bea Maddock, and Philip Wolfhagen. As the collection progresses into the contemporary period, these works are interspersed with recent works from artists Raymond Arnold, Les Blakebrough, Lola Greeno, Anne Morrison, David Keeling, Ricky Maynard, and a number of other contemporary Tasmanian artists. This exhibition serves to highlight the varied and remarkable nature of the DCC collection, and will include multiple forms of media covering painting, photography, glass and ceramic works, sculpture, textiles, jewellery, and prints.
This important survey exhibition strives to bring the people of Devonport to their gallery, its expanding collection, and ultimately cement the influential role of regional galleries across Australia. As noted by The Hon. E.G. Whitlam in his message for the re-opening of The Little Gallery on 10 October 1975: "Small galleries are essential in any society where the arts are truly valued. Their atmosphere of warmth and intimacy brings works of art much closer to the people and encourages a sense of community involvement and shared enjoyment […]".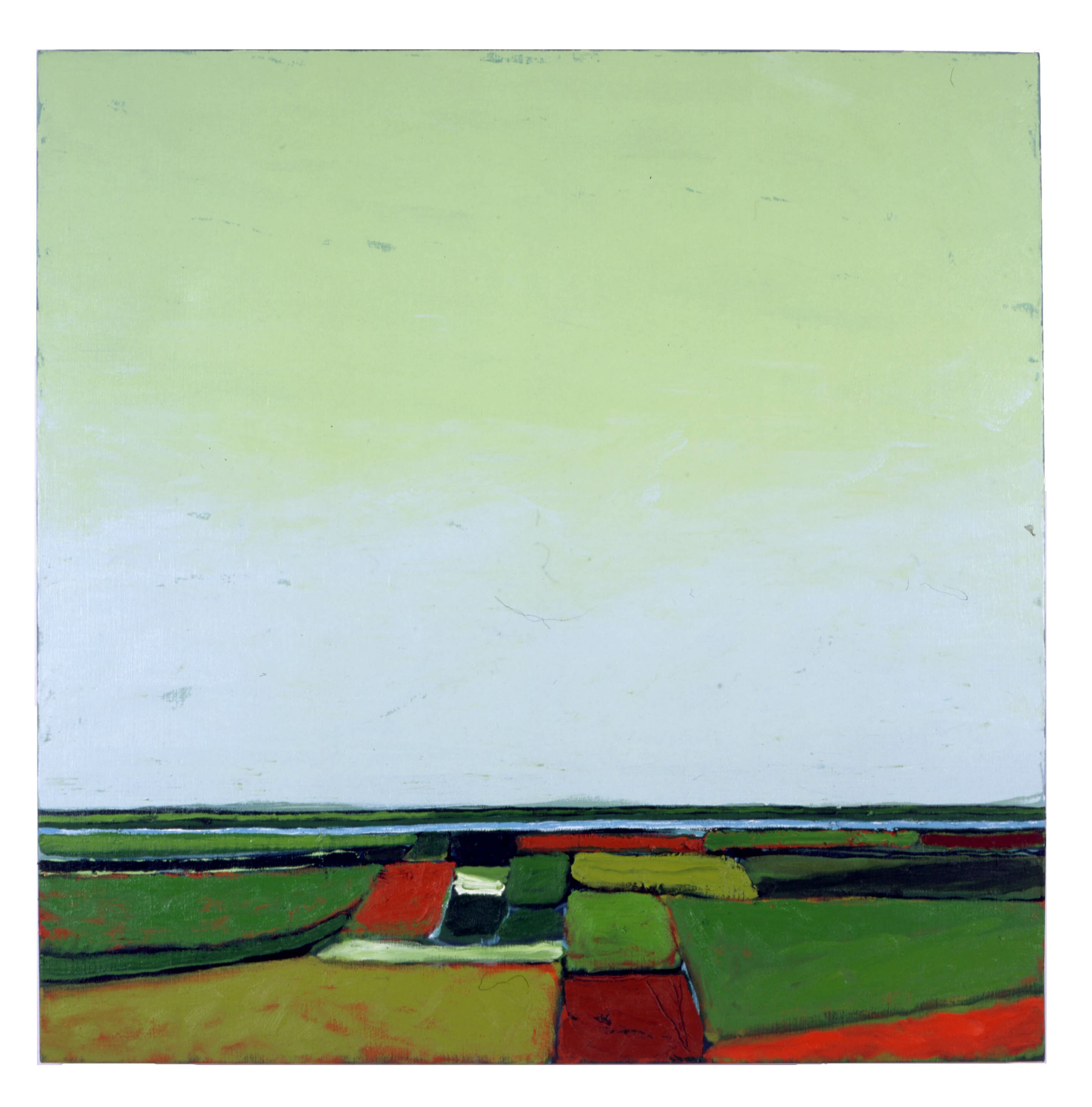 Patrick Grieve, Farmland Coastal Series No. 30, 2007, oil on linen, acc # 2007.003
THE LITTLE GALLERY PROJECT SPACE
Marisa Molin
FRAGMENTS OF KING
Molin maps the coastline of islands by collecting textures and fragments found from the shoreline. These fragments and their secret narratives are brought into the studio and translated into wearable objects. These works are from the Fragments of King series, which is an outcome of an Artist Residency on King Island (2015)*. This exhibition aims to create a collective and visual dialogue about an island – as each island is unique.
In her essay, Gillian Marsden provides insight into Fragments of King: "Beyond the undeniable beauty of Molin's work, is the process of creating them, the movement away from the origins, in which the capturing of impressions not only mimics, but also overlaps with, found surfaces as well. […] In Molin's work, the surface of human skin moves beneath a capture of another skin – animal and plant, nautilus and kelp."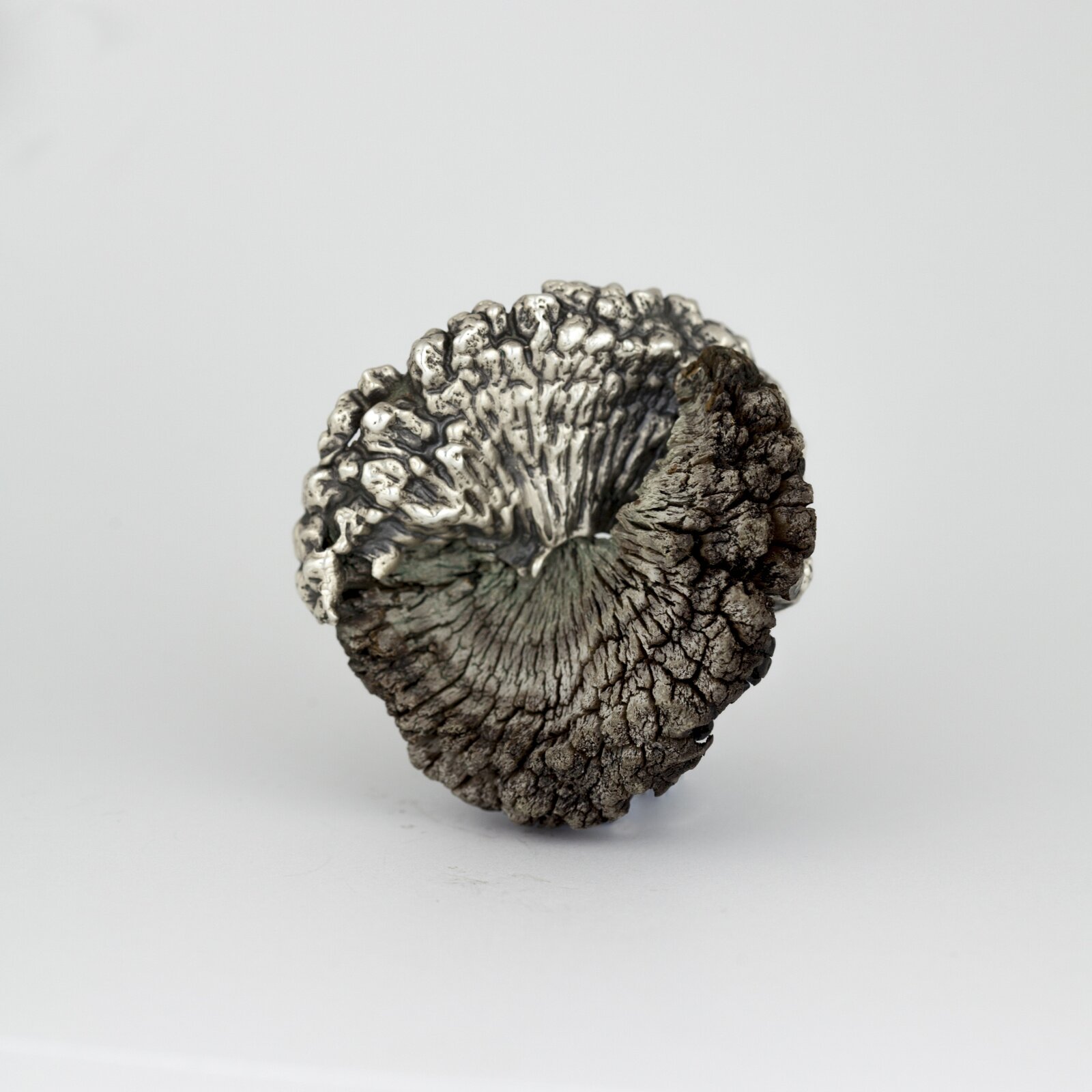 Marisa Molin, Kelp Track Wandering, 2015, sterling silver, kelp, stainless steel