HUNT NATURE BIRTH - TARA BADCOCK SOLO COMMISSION
TARA BADCOCK
HUNT NATURE BIRTH
2015 Solo Commission
5 SEPTEMBER – 18 OCTOBER
Opened Friday 4 September, 6 pm
Tara Badcock has an established reputation as an artist-designer through her business PARIS+TASMANIA and a growing reputation as a conceptual artist. Through the presentation of various textile-based artworks, Tara Badcock's Solo Commission HUNT NATURE BIRTH examines the dualities of motherhood and working as an artist.
This exhibition represents the balancing act of a year at work as an artist and a mother. It highlights physical and emotional changes and challenges inherent in motherhood through metaphorical representation. All of the art works in HUNT NATURE BIRTH have been created specifically for the Devonport Regional Gallery Solo Commission.
Download the exhibition catalogue for Hunt Nature Birth HERE
About the Solo Commission
Since its inception in 2004, the Solo Commission has seen an early to mid-career Tasmanian artist create a new body of work for exhibition at the Gallery. The Commission provides the artist with financial and mentoring support which assists artists at a crucial stage in their careers to experiment and progress new ideas.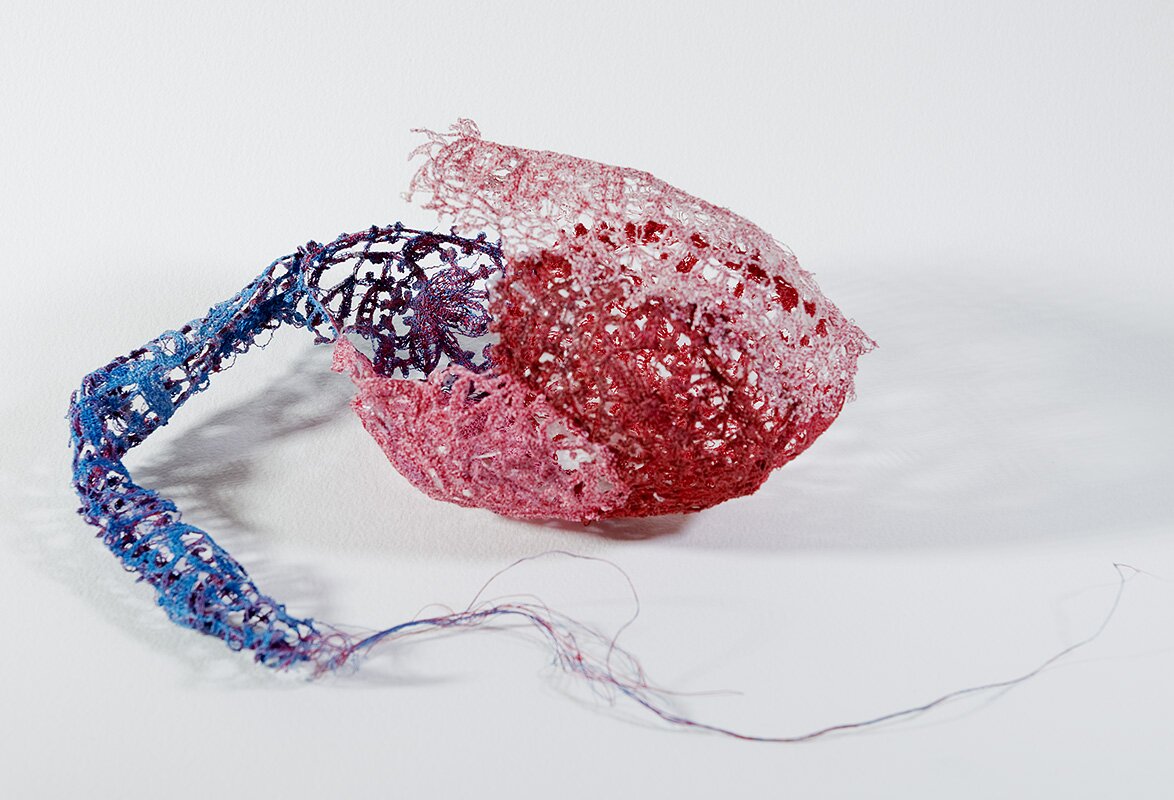 Tara Badcock, The Midwife [detail], 2015, polyester thread, gelatin