THE SKETCHBOOK PROJECT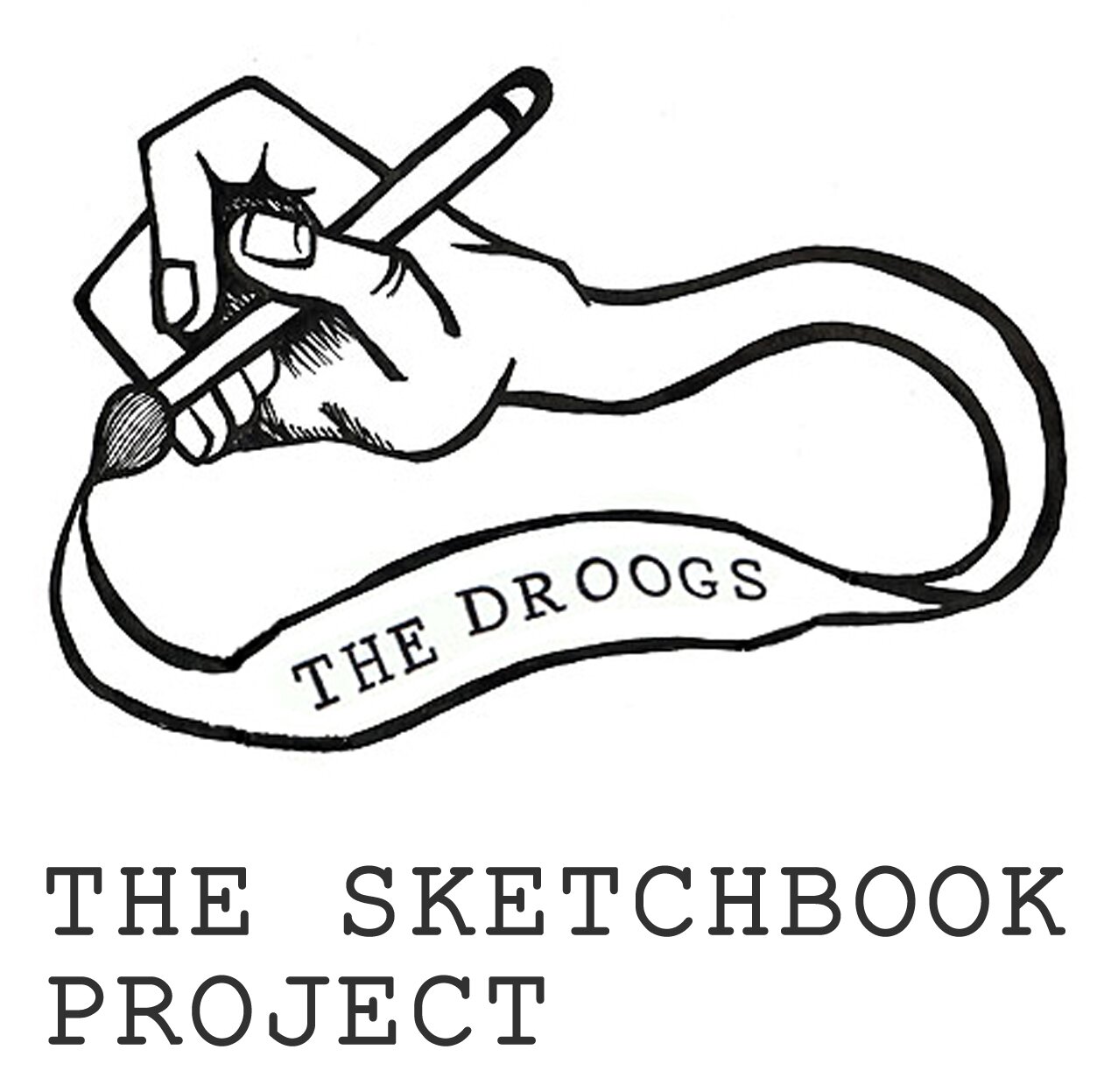 PRESENTED BY DEVONPORT REGIONAL GALLERY'S YOUNG MEMBERS, THE DROOGS
Young people in Devonport and surrounding areas are invited to share their art with the community by filling a sketchbook, provided by Devonport Regional Gallery.
Sketchbooks can still be collected from the following locations from Thursday 2 March: Devonport Regional Gallery, Devonport Bookshop, Devonport LINC, Blue Apple Gift Store and SPLASH.
Fill your sketchbook with drawings, ideas and writing using pencil, ink, paint, charcoal, collage, pastel and more, and then drop it back at a collection point before Wednesday 29 March.
Filled sketchbooks will be presented in an exhibition during National Youth Week at Devonport LINC from 31 March – 9 April.
The Sketchbook Project celebrates and promotes young people and their talents in the North West, and provides a space for public viewing of their work.
Would you like your school to be involved to distribute sketchbooks or be a collection point? Contact the Gallery for details on how to be involved: 6424 8296 or artgallery@devonport.tas.gov.au
STEPS

1. Like us on Facebook for ideas and inspiration!
2. Fill your sketchbook with whatever you choose using paint, pencil, collage, charcoal, poetry, stories, etc.
3. Share your progress with us on Instagram or Facebook using #devonportsketchbookproject
4. Return your sketchbook to a drop box in Devonport by 5 pm Wednesday 29 March. Drop box locations: Devonport Regional Gallery, LINC Devonport, Devonport Bookshop, The Blue Apple Gift Store, SPLASH, or see if your school has a drop box!
5. See your sketchbook on display in the Sketchbook Project Exhibition at Devonport LINC during National Youth Week: 31 March - 9 April 2017
WHO ARE THE DROOGS?
The Droogs are Devonport Regional Gallery's young volunteers. They organise arts events and projects in the Gallery and around Devonport that promote and support creativity. This includes Reclaim the Lane, Four 8 Film Festival, the Sketchbook Project, vox pops and much more! The Droogs undertake a number of fundraising projects and events throughout the year and all money raised goes towards their extensive events and projects calendar.
The Droogs are always on the lookout for new members. Contact the Gallery for more information on (03) 6424 8296 or artgallery@devonport.tas.gov.au.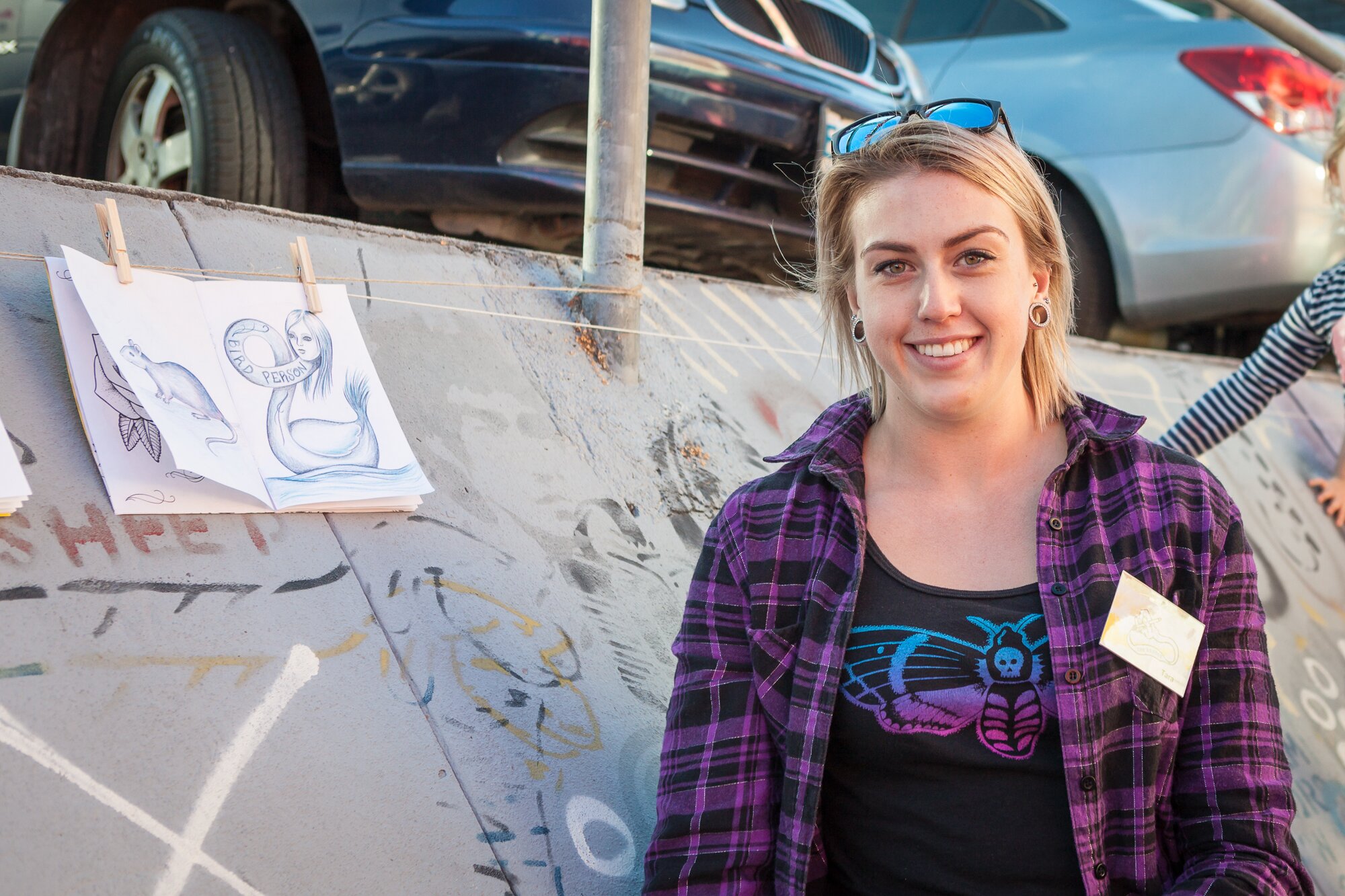 Droog Tara Felts with her sketchbook in The Sketchbook Project exhibition at Reclaim the Lane, 2016