UPCOMING EXHIBITIONS
3 June – 9 July
Head over Head
Tony Ameneiro
This touring exhibition of drawings and prints by established artist Tony Ameneiro, is based on a research project carried out at Sydney University's teaching museums, Shellshear and JT Wilson Museum. at Sydney University. Combining images from the museums with images from the life drawing studio, the exhibition explores issues around mortality and regeneration.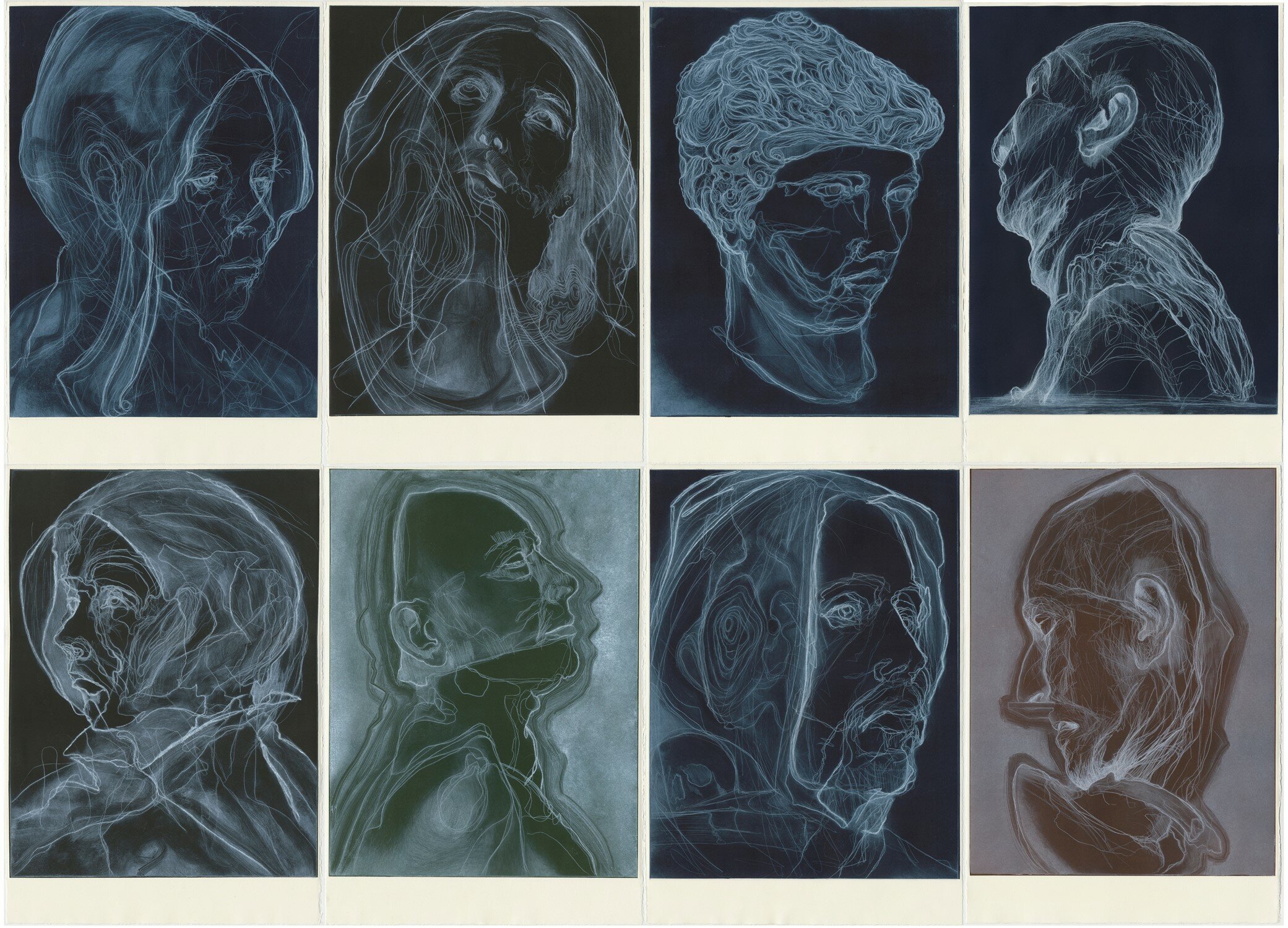 Tony Ameneiro Heads Over Heads, 2016 white ink drypoint
Little Gallery Project Space
Ashley Bird: The Nostalgic Toybox
Ashley Bird will utilise the dimensions of The Little Gallery to create a 'toybox of memory' displaying his experiments in re-framing nostalgic objects of play. The works will be displayed in a series of castings, impression sculptures and vacuum formed plastic shells created from 1970s Star Wars figurines.

Ashley Bird, Almost there 1, 2016, resin
Middle Gallery
Joanna Gair
Consisting of a series of paper-based works, the exhibition represents an investigation into personal experience represented through the art of paper-making and watermarks.

Joanna Gair, Thomas a Becket (Within), 2016, hand-made paper, back-lit