NORTH WEST ART CIRCLE
7 JUNE – 22 JUNE
COMMUNITY EXHIBITION PROGRAM: NORTH WEST ART CIRCLE
Opened Friday 6 June, 6 pm
The exhibition presented works by the local North West Art Circle (NWAC) who work predominantly in traditional media such as watercolor and oils.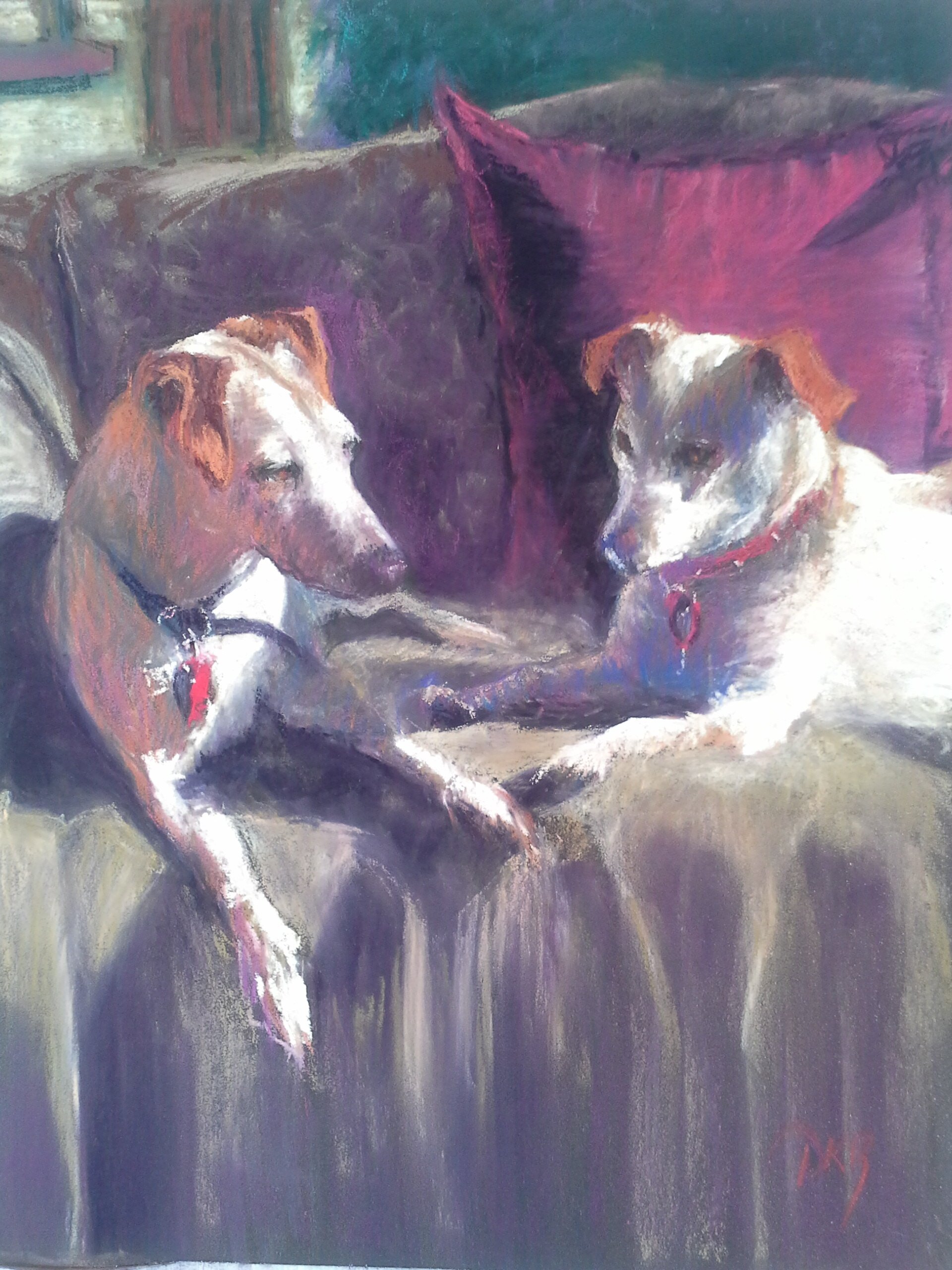 Dianne Beveridge, Jack Russells at Rest, 2014, pastel
Download the Catalogue HERE
THE LITTLE GALLERY
EMERGING ARTIST PROGRAM
IMAGINARY FRIENDS: Laura McMahon
Imaginary Friends featured a series of photographs of costumed characters set in front of life-size dioramas created by the artist. The costumes worn by the subjects were also presented hanging on the feature wall, evidence of an imaginary ancient civilisation.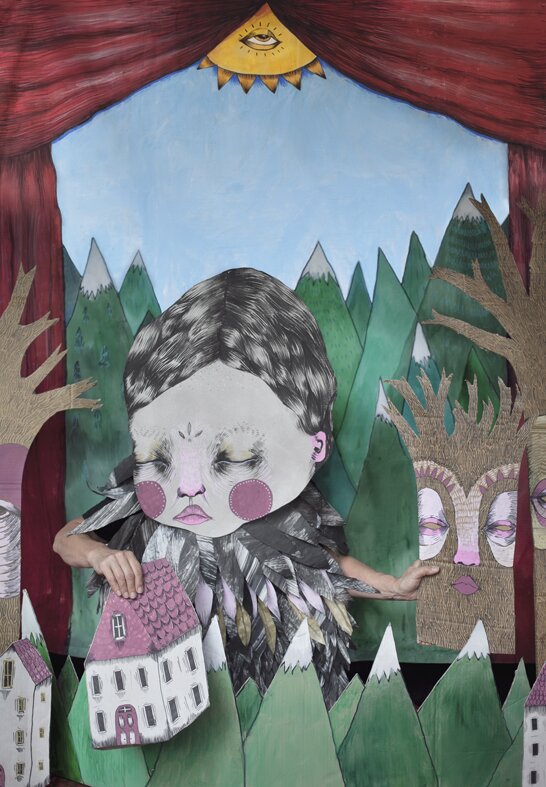 Laura McMahon,Untitled (home in the mountains), 2014, inkjet print
---
PERMANENT COLLECTION CORNER
The Devonport Regional Gallery's permanent collection is a rich and diverse repository. Comprising of over 22,000 accessioned items acquired since 1973, it includes textiles, ceramics, glass, sculpture, paintings and works on paper by iconic Australian and Tasmanian artists.
The pinnacle of the collection is the well-known Robinson Collection of photographic negatives, while the gallery also holds the Moon Collection of nineteenth century textiles and decorative arts, and a large number of watercolours and paintings by renowned North-West Coast artist Owen Lade.
Other notable works include that of David Boyd, John Olsen, Clifton Pugh, Lloyd Rees, George Lambert, John Coburn, Edith Holmes, Dorothy Stoner, Bea Maddock, Pat Brassington, Gwyn Hanssen Piggot, Christopher Pyett, Grahame King, Ray Arnold, Les Blakebrough and Philip Wolfhagen.
The Permanent Collection Corner will display a work to coincide with each exhibition in the main gallery, showcasing pieces in their own right and promoting the collection during the relocation project.