RECENT ACQUISITIONS FROM THE PERMANENT COLLECTION
20 JULY – 18 AUGUST 2013
Curator: Ellie Ray
The exhibition showcased new works by Tasmanian artists that have been recently acquired by the Gallery through donations, the 2012 Tidal Award and DCC acquisition funds.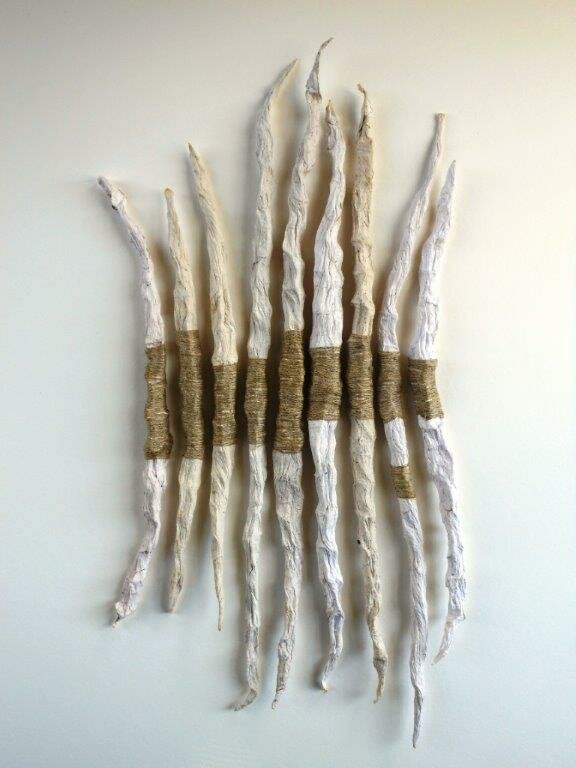 Joanna Gair, Finger Bones II, 2012, handmade paper, cotton and linen rag, raw flax, french linen and book binder's thread
THE LITTLE GALLERY
Dissolve II: Melissa Smith
The exhibition examined the pteropod (sea butterfly) which is threatened by the increasingly acidic southern waters. Combining contemporary and traditional printmaking techniques, the works reflected on connections in the arts and science in the pursuit of understanding our changing environment.
Melissa Smith, Adrift, 2013, relief print on rice paper and organza