PUBLIC PROGRAMS for young people
DEVONPORT REGIONAL GALLERY
March - June 2019
YOUTH ARTS Term 2 2019
For ages 10 - 16 years
Manga then animate!
Mondays 6, 13, 20, 27 May and 3, 17 June @ 4-5 pm
Cost: FREE, Booking is Essential

Create and Make Term 2 2019
For kinder – grade 6
A series of workshops responding to artworks in current exhibitions.
Tuesdays or Wednesdays @ 4-5pm
Tuesday: 7, 14, 21, 28 May and 4, 11 June
Wednesday: 8, 15, 22, 29 May and February and 5, 12 June
Cost: FREE, Booking is Essential
Toddler Pop-Ups
For families with children aged 1-5 years at the Devonport Regional Gallery at the paranaple arts centre
Toddler Pop-Up - Autumn Light and Kinetic Mobiles Tuesday 7 May, 10.00am - 11.30am
Create a moving artwork which reflects the sunlight and changes as it moves - tactile, sensory and colour experience.
Toddler Pop-Up – Costume create and play Tuesday 4 June, 10.00am - 11.30am
Toddler Pop-Up – tactile collages Tuesday 25 June, 10.00am - 11.30am
These workshops are free but places are limited. Bookings are essential.
Email: artgallery@devonport.tas.gov.au
Phone: 6420 2900
Life Drawing - Four weeks (untutored)
Tuesday 6-8 pm 30 April, 7, 14, 21 May
Cost: $60, Friends members $50
Bookings with payment essential
Paper Flower Making Workshop
As part of Harmony Day celebrations
THURSDAY 21 MARCH, 4.00PM - 7.00pm
(drop-in)
Suitable for ages

Come to the Creative Space in the Devonport Regional Gallery and experience the Holi Display created by local community members, listen to stories about how they celebrate Holi Festival, and learn how to make your own paper flowers for you to take home.
The Sketchbook Project
For Youth Week Tasmania 2019
Create and Publish a sketchbook on the theme of Environment
Make a sketchbook about the theme of Environment
Drop it off to the Gallery or a participating organisation
Have your sketchbook displayed at Embrace the Space, Youth Festival 12 April @ 3-5pm and on the Devonport Regional Gallery Blog
Workshops for the Sketchbook Project
Come and make your sketchbook with us. Learn paper-making, marbling and sketchbook-making
Tuesday 26 March @4-5pm
Tuesday 2 April @4-5pm
Tuesday 9 April @ 4-5pm
Embrace the Place 12 April @ 3-5pm in the Creative Space and in Market Square
See the Sketchbook Project Facebook Page
No Bookings, Just Drop in!
Follow us on Facebook and Instagram or join our mailing list to be kept up to date with our programs and workshops.
Bookings Essential for some workshops.
Devonport Regional Gallery @ paranaple arts centre, 145 Rooke Street
Enquiries: Phone: 03 6420 2900, or email: artgallery@devonport.tas.gov.au
Website: https://www.devonportgallery.com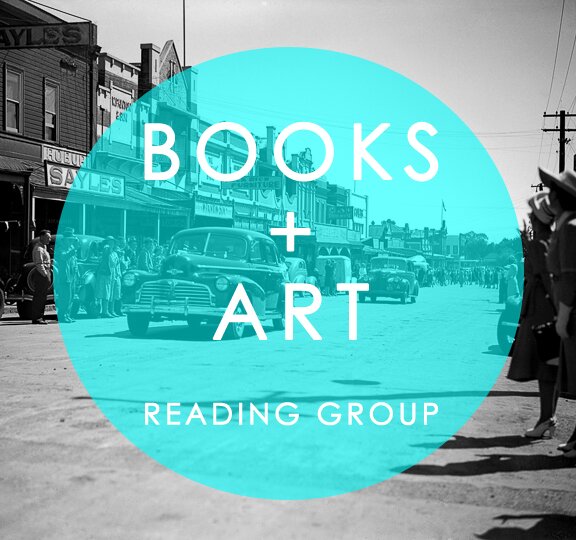 BOOKS + ART READING GROUP
Monthly meetings
Yearly membership fee $25/$15 concession.
Books + Art is the Gallery's monthly reading group celebrating art and literature!

Books are selected by members and based on the exhibitions displayed at the Devonport Regional Gallery. The informal monthly meetings discuss the chosen book alongside the exhibition, providing an open and friendly environment. Meetings are accompanied by wine and cheese, and new members are always welcome.

One of the advantages of joining the Friends of the Gallery is that the membership of Books + Art reading group is included in the membership fee.


Books can be purchased at Devonport Bookshop 83 Rooke St Mall. Books + Art members receive a 10% discount on purchases.

If you're interested in joining the group, please contact the Gallery artgallery@devonport.tas.gov.au
---
Note: payment must be made at the time of the booking. No refund available less than 24 hours from the start of the workshop.