THE SKETCHBOOK PROJECT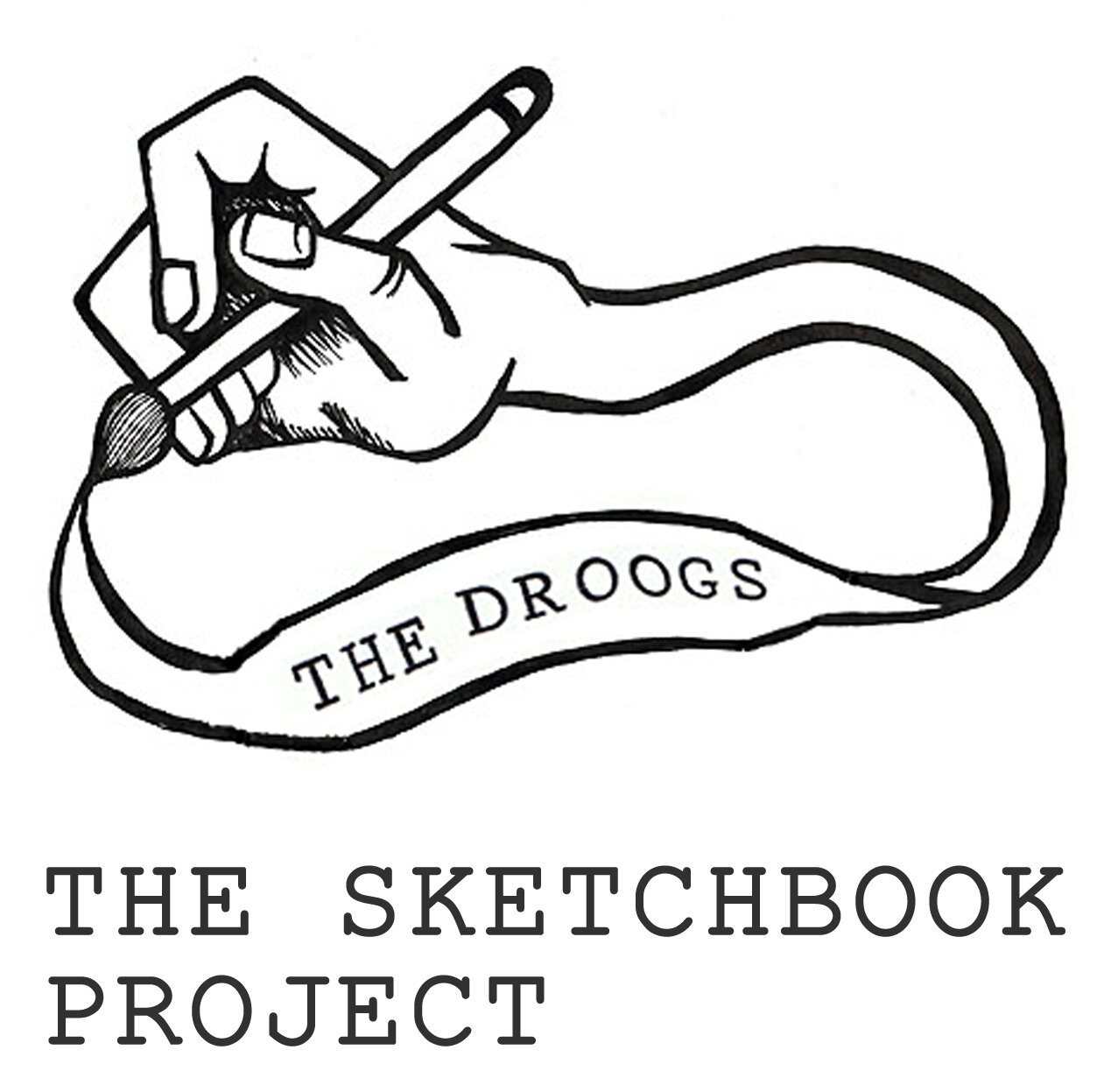 PRESENTED BY DEVONPORT REGIONAL GALLERY'S YOUNG MEMBERS, THE DROOGS
The Sketchbook Project
For Youth Week Tasmania 2019
Create and Publish a sketchbook on the theme of Environment
Make a sketchbook about the theme of Environment
Drop your sketchbook off to the Devonport Regional Gallery or a
participating organisation by April 10 to have it displayed in the Devonport Regional Gallery's Creative Space, during Embrace the Place Youth Festival Friday 12 April @ 3-5pm and on the Devonport Regional Gallery Blog
If Schools would like to participate in the Sketchbook Project, please contact Debbie Qadri for more information. We can host a workshop for your students in the Devonport Regional Gallery's Creative Space or the Gallery can come to you!
: 6424 8296 or artgallery@devonport.tas.gov.au
STEPS

Like us on Facebook: www.facebook.com/DevonportSketchbookProject/
Make a Sketchbook on the Environment theme
Share your progress with us on Instagram or Facebook using the hashtag #devonportsketchbookproject
Return your sketchbook by April 10 to a dropbox at a participating organisation or the Devonport Regional Gallery if you would like us to display it at Embrace the Place and publish it on the Devonport Regional Gallery blog
---
The Sketchbook Project
For Youth Week Tasmania 2019
Create and Publish a sketchbook on the theme of Environment
Make a sketchbook about the theme of Environment
Drop it off to the Gallery or a participating organisation
Have your sketchbook displayed at Embrace the Space, Youth Festival 12 April @ 3-5pm and on the Devonport Regional Gallery Blog
Workshops for the Sketchbook Project
Come and make your sketchbook with us. Learn paper-making, marbling and sketchbook-making
Tuesday 26 March @4-5pm
Tuesday 2 April @4-5pm
Tuesday 9 April @ 4-5pm
Embrace the Place 12 April @ 3-5pm in the Creative Space and in Market Square
See the Sketchbook Project Facebook Page
No Bookings, Just Drop in!
---
WHO ARE THE DROOGS?
The Droogs are Devonport Regional Gallery's young volunteers. They organise arts events and projects in the Gallery and around Devonport that promote and support creativity. This has included Reclaim the Lane, Four 8 Film Festival, the Sketchbook Project, vox pops and much more! The Droogs undertake a number of fundraising projects and events throughout the year and all money raised goes towards their extensive events and projects calendar.
The Droogs are always on the lookout for new members. Contact the Gallery for more information on (03) 6424 8296 or artgallery@devonport.tas.gov.au.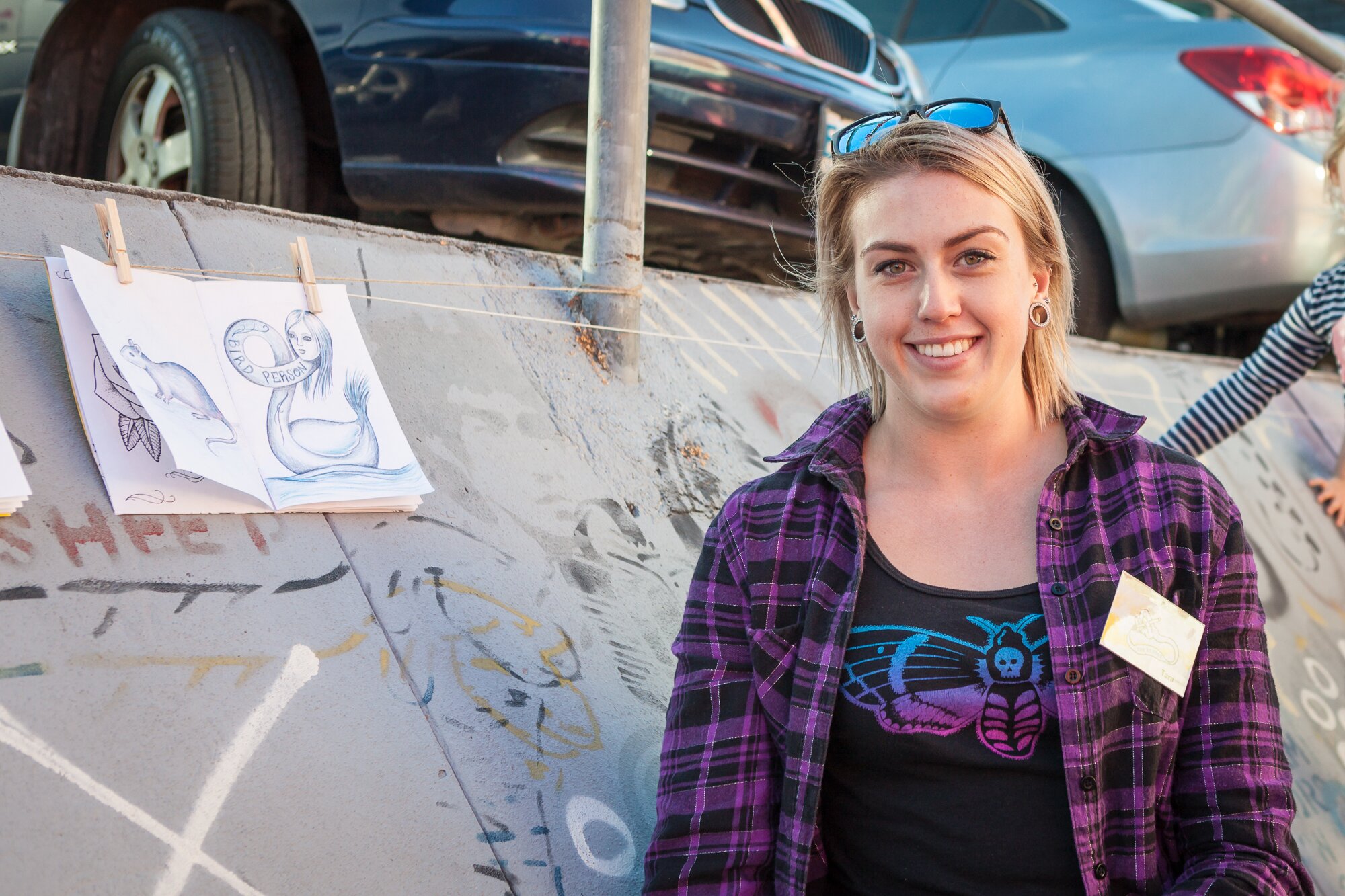 Droog Tara Felts with her sketchbook in The Sketchbook Project exhibition at Reclaim the Lane, 2016